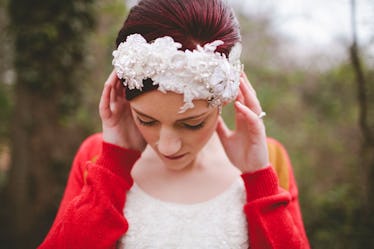 19 Divorced People Reveal The Red Flags They Overlooked Before They Got Married, & Yikes
I've never been engaged, but there have definitely been times where I've ignored red flags and stayed in relationships for too long. I did it because either I thought the person would change (spoiler alert: they didn't), or because I thought the immediate pain of breaking things off would be worse than the long-term pain of staying with the wrong person. (Spoiler alert: It wasn't.) As it turns out, I'm not the only one who's felt this way. When a Redditor asked divorced folks if they ignored any red flags before getting married, the answer was a resounding "Yup."
Clearly, marriage didn't work out for them, but there is an upside. Them choosing to share their painful stories makes it possible for us to learn important lessons about why you shouldn't ignore red flags before you walk down the aisle.
While some of these stories may be hard to read, they often have happy endings, including people finally realizing they should have heeded the warning signs to begin with. Some eventually moved on and found better and healthier love with someone else. That's an important lesson, too. There is always someone else out there who wants to give you the love you deserve. So, with that being said, here some of the red flags these now-divorced people chose not to pay attention to before getting engaged.