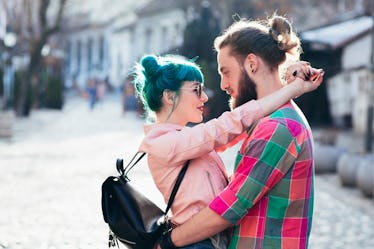 18 People Reveal If They Prefer To Be Single Or In A Relationship, & You'll Relate
I always thought I was someone who preferred to be single. I liked the freedom of doing whatever I wanted, whenever I liked. I'm someone who is content to be alone most of the time and I had a solid group of friends for the rare occasions when I felt lonely. If you were to ask me if I prefer to be single or in a relationship, I would have, without hesitation said "definitely single." Then I met the right person who changed my mind. But still, I totally get why some people just prefer to remain a party of one. It can be really fun and uncomplicated, but being coupled up definitely has its benefits, too — especially when you find a partner who doubles as your best friend.
Both living the single life and being coupled up have their benefits and drawbacks, but if you had to pick one, which would you prefer? Folks on Reddit had the same question — which relationship status is better and why? — and the Redditors who answered kept it real. Their responses were across the board (brace yourself for f**k boys aplenty), but ultimately they are all so relatable. Here's what they had to say.