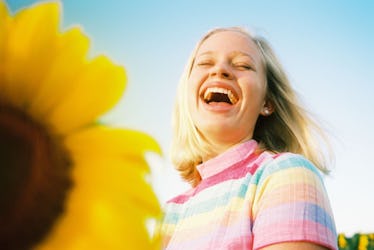 13 Must-Have Experiences You Should Buy In Your 20s, Instead Of A New Couch
Life is one big experience. When you hit your 20s, though, you start getting pulled in the direction of your responsibilities. It isn't totally a bad thing, but you don't want to get so wrapped into adulting that you forget life's zest. Amazing experiences to buy in your 20s are chances for you to just wing it and let loose.
Sure, you could make a list of all the things you have to spend your money on. But let's be real — you like the list of things want to spend it on better. It's OK to invest a little fun in your 20s, because it's those moments of splurging a bit that you will always remember.
You don't want to simply work to pay bills. Yeah, money is great, but the best way to reward yourself for making a living is to actually live in the moments that seriously make you feel alive. Whether it's a lifelong bucket list item or something you want to do in the spur of the moment, your 20s is the best time to do it. You know what your deepest desires are, but these 13 experiences may need to be part of the mix as well.