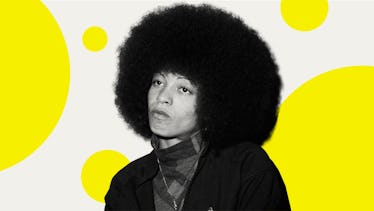 12 Women In History Who Were Changing The World By Age 25
Bettmann / Contributor / Getty Images
Women and femmes have always been leaders in civil rights, social justice, political activism, academic excellence, and more. History, however, hasn't always acknowledged their contributions. That's why Women's History Month is the perfect time to honor the many women who've dedicated their time — and sometimes lives — to making the world a better place for everyone. If you're looking for inspiration for March 2021 (and always), these 12 women in history were changing the world by age 25, proving you're never too young to begin fighting for what you believe in.
While the women on this list began making waves at young ages, that's not where things ended. Many of them went on to achieve more great things later in life, and were pioneers for change even when the odds were stacked against them. Whether their focus was on social justice, the arts, science, or just speaking truth to power, these women challenged the notion that you had to meet some imaginary threshold to make change, or that there were any achievements that were somehow off-limits. Today, their efforts are recognized as important groundwork for the success of young women and femmes today.
Whether 2021 has you celebrating feminist milestones or expressing gratitude to your modern-day role models, these women's stories will have you thinking about how far the United States has come — and how much there still is to do.