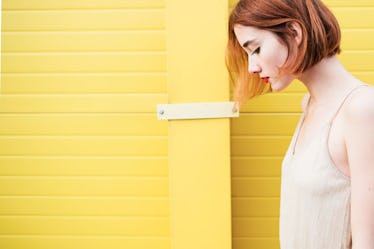 11 Unexpected Ways Your 20s Shape The Rest Of Your Life
The decade that is your 20s is more than an introductory period to adulthood. A lot of what happens and the lessons you learn stay with you for the long run. As I'm sure you know, your dreams won't be conveniently handed to you. They take hard work and overcoming a few roadblocks along the way. Your 20s include many curveballs, and that's why there's a wide range of unexpected ways your 20s shape the rest of your life — so those swings and misses aren't for nothing.
This period is a self-defining decade where you're trying to get your sea legs, so to speak. Although, this "sea" is seemingly made of Jell-O, and rent, student loans, and other responsibilities are the pirates who are trying to take what you have. All of this builds character, and it not only shapes who you are, but how you perceive life itself.
You have to give it to these years for opening your mind and heart to other possibilities. If there's anything you gain during this time, it's the ability to be innovative and adapt to the situations life puts in front of you. Your 20s may only be 10 years, but it'll have a strong impact on your future in these 11 ways.