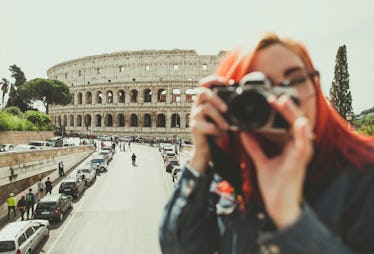 10 Things You'll Inevitably Miss About Studying Abroad In Italy Once You Leave
Italy is one of those magical places that really lives up to the hype surrounding it. It's gorgeous, it is overflowing with culture and history, and the food needs to be in a category all by itself because it is so much more than just food. These are just a few things you'll miss about studying abroad in Italy after you leave this dreamy country.
Most people who study abroad stay for only a few months, but those months will honestly change your life. Not only are you taking in the culture and cuisine, but you're also living in one of the most historically-rich places in the world. I was in Florence and never wanted to leave. Of course, I had to if I wanted to graduate college, but everyday I want to go back. Looking at all of the amazing pictures I took while I was there just makes that urge to travel back all the more powerful.
Not everyone lives with a host mom, but she is also a big part of my Italian experience that I miss. She helped me learn Italian to where I was comprehending it almost fluently — which was necessary since she spoke no English — and her nightly dinners were sinfully good. But despite possibly not having one, there are a ton of key aspects we'll all miss.