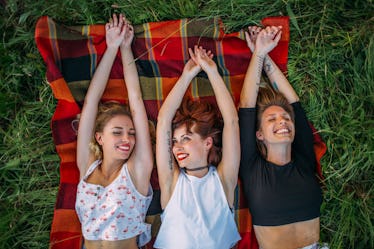 Why Saying "IDGAF" To These 10 Things In Your 20s Will Set You Free
Your 20s is a time to spread your wings and fly. You're exploring who you are and digging deep within yourself to figure out what you want to do with the rest of your life. But with any great achievement in life, you will face obstacles and situations that can weigh you down. That's why there are things you shouldn't care about in your 20s, because they have no other purpose but to disrupt your flight.
As you get older, you realize saying you don't care about something isn't really rude anymore. By not caring, you're vowing that you won't waste your time and energy trying to explain yourself. Your 20s is a semi-selfish decade, but in the best way possible. You find out quickly that it's beneficial to seek out people, places, and things that contribute to your well-being. Constructive advice is one thing, but opinions and judgements that deliberately try to bring you down shouldn't have a place in your life. You may make a few mistakes along your journey, but that's how you learn.
It's your life, and you owe it to yourself to live it by your own terms. So, if you want to keep soaring to those beautiful peaks in your 20s, you need to not care about these 10 things that will clip your wings.