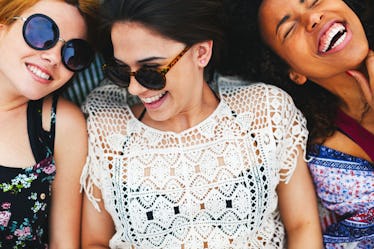 10 Fun Summer Plans When You're A Broke AF Crew With Nothing To Do
Summer makes you want to embrace every adventure that comes your way, and even when your pockets are pretty much empty, you can still make the most of this sunny season. A successful summer really isn't measured by how much money you spend, but rather by how you decide to spend your time and who you decide to spend it with. So, if you and your favorite people are strapped for cash, here's a list of fun things to do with broke friends this summer that'll leave you with unforgettable memories.
You want to live your best life while there's plenty of Vitamin Sea to go around, am I right? Well, that's not going to happen if you're busy dwelling on the fact that you and your favorite people are broke. Make the best out of your current situation without thinking about how much is in your wallet. I mean, were you thinking about money as a kid when you were running through the sprinklers in the front yard and stargazing on the sand, having the time of your life? I highly doubt it.
You don't need pennies, nickels, or dimes in order to have the kind of change you're yearning for this summer. You and your friends are fully capable of changing up your agenda with little to no cost to you guys. Be sure to scatter these 10 activities around your schedule, so you can spread the wealth — aka, good times.