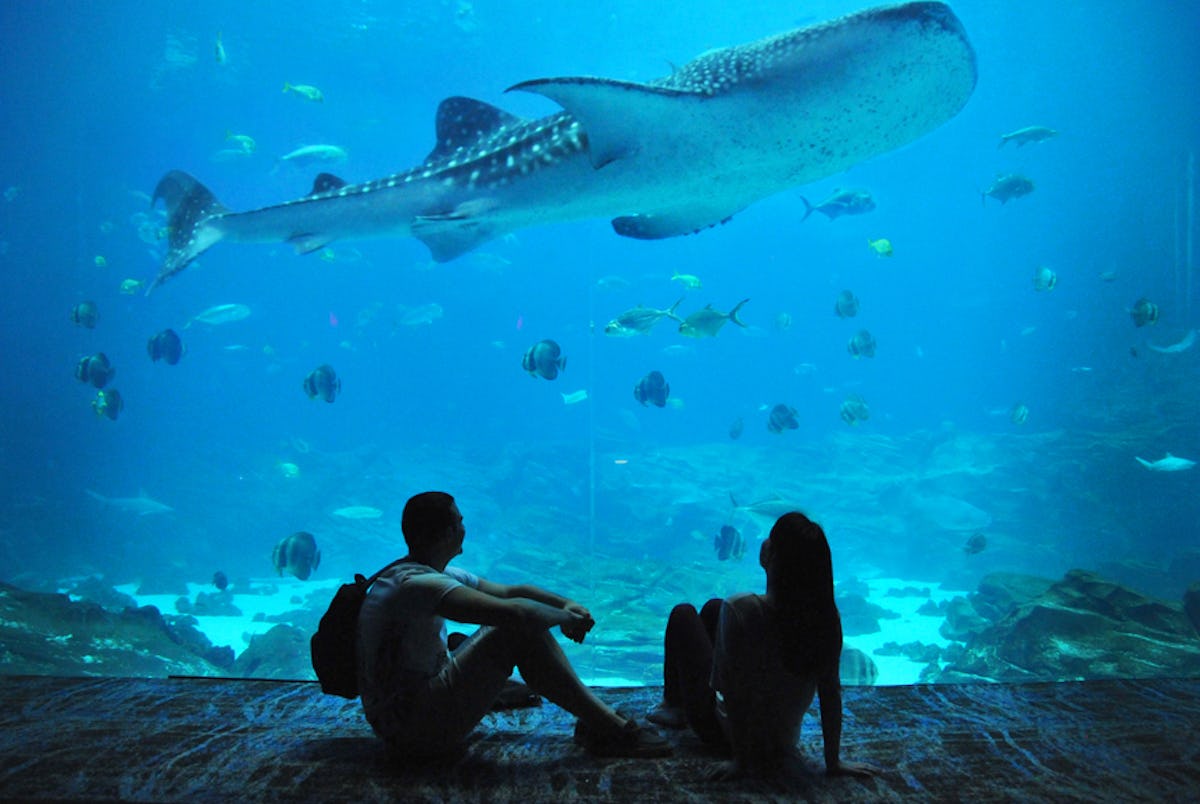 10 Super Chill Date Ideas That Are So Much Better Than Boring Coffee Dates
I am obsessed with coffee. I love the way it smells, I love the way it tastes, and most of all, I love the way it makes me feel. Every fall, I wait with great anticipation for Starbucks to roll out its holiday flavors so I can down several of each. (Not at once, though. I mean, even I am not that coffee crazy.) When I travel, I always make sure to plan out where I will be getting the best coffee possible in every location I visit. But having said all of that, when it comes to things to do on a first date, just going out for a cup of coffee is so whack. It's just so expected. And what kind of date sends the message of "Hey, I am lightweight interested in you, but not really" more than a coffee date? Nothing.
So save getting your caffeine fix for your morning commute or for relaxing with a friend on the weekend. What should you do instead? How about something fun. Instead, I recommend one of these chill, yet actually awesome first date ideas.
1. Go On A Brewery Tour
There are microbreweries popping up everywhere. Take advantage by booking a brewery tour for your next date night. At best, you can get a little tipsy and connect. At worst, you get to drink some excellent beer. That, my friends, is a win-win.
2. Go For A Deep Convo Under The Stars
If you feel comfortable with your date (I recommend sending photos of your date to friends, along with location info, you know, just in case), find somewhere just far enough away from the city lights to get a good view of the night sky. Maybe bring some wine and just lay back and get deep.
3. Bask In The Dreamy Light Of The Aquarium
There's something inherently romantic about aquarium lighting. Who doesn't want to make out when light filters through the water and dances on your faces? Also, sea creatures are dope. Just sayin'.
4. Plan A Romantic, BYOB Sunset
This date is an easy one and you can do it for cheap. Find a great location to take in the sunset, grab a few amazing beers, and snuggle up in a blanket and watch the sun drop. First date romance on a budget.
5. Play A Round Of Mini Golf
Mini golf is a totally underrated first date move. First of all, it's slow-paced enough that you don't have to break a sweat. Second, it gives you something to do if the conversation lulls. And third, it totally inspires you both to relax and let your silly side out. Mini golf is aces.
6. Check Out A Movie At A Local Drive-In Theater
Sure, you could just go to regular movie I guess, but then, you can't really talk when you want to without the shushing police. Also, it's frowned upon if, halfway through the movie, you can't keep your hands off each other in a regular theater.
7. Grab A Couple Scoops Of Ice Cream
This may be old-fashioned, but that's half the fun. Find a local ice cream shop and grab a couple of desserts. Maybe even split one if the vibe is right.
8. Get Your La La Land On At A Jazz Bar
Going out to see live jazz is super fun. It's an excuse to dress to the nines, just chill with a cocktail, and vibe off each other. It's just a good time for cool cats like you, daddio.
9. Explore A Local State Park With A Hike
Are you both the outdoorsy type? Take advantage of the winter wonderland around you with a hike at a nearby state park or hiking trail.
10. Make Your First Date Great By Doing Good: Volunteer
If someone really wants to impress me, they will show me their softer, kinder side. And what better way to do that than with a first date that gives back? It's cold out there, and folks and critters could really use an extra helping hand. Who doesn't want to find love while making the world a little better place?
All those coffee dates in the past are looking pretty sad and boring now, aren't they?
Check out the entire Gen Why series and other videos on Facebook and the Bustle app across Apple TV, Roku, and Amazon Fire TV.
Check out the "Best of Elite Daily" stream in the Bustle App for more stories just like this!