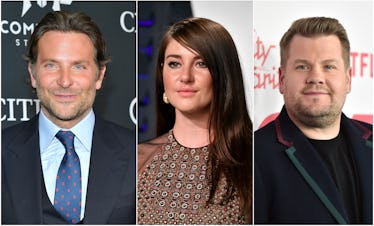 10 Stars Who Were Low-Key On TV Before They Were Household Names
Amy Sussman/Getty Images Entertainment/Getty ImagesAlberto E. Rodriguez/Getty Images Entertainment/Getty Images/Dia Dipasupil/Getty Images Entertainment/Getty Images
Most actors resort to humble beginnings in order to launch their professional careers, so it's no surprise that many of today's biggest names acted on TV long before their big-screen debuts or even greater TV roles. In Hollywood, TV can essentially equate to actors' college experience before they hit it big in the "real world" of movies. They may not pop up on our favorite networks regularly anymore, but these stars who were low-key on TV before they were household names have me feeling nostalgic AF.
Of course, there are some obvious examples of actors transitioning from second fiddle to leading star. John Krasinski shared looks with the cameras of The Office long before starring in a flashy lineup of action movies, while Chris Pratt was still playing a lovable goof on Parks and Recreation when he underwent his drastic Marvel makeover. Before he became America's favorite dad on This Is Us, Milo Ventimiglia was a bad boy on Gilmore Girls, and every girl in The Sisterhood of the Traveling Pants had worked on or would soon star in a network series when the movie premiered. But whose TV beginnings have we completely missed or forgotten about?
Whether they're now Oscar-winning actors or internet heartthrobs, the stars below have definitely skyrocketed since they first started on TV. Check out some of your faves' earliest work!