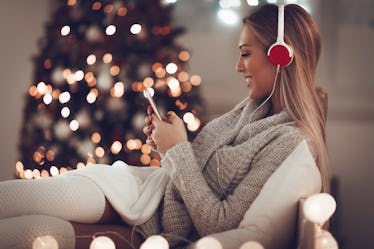 10 Songs For Your Winter Solstice Playlist That Are Hauntingly Beautiful
A world without music would be an incredibly sad place. Music gets us through everything, and no matter the genre, the songs always seem to resonate with us. On the shortest day of the year, don't sleep on the miraculous wonders of music. You're going to need some calming songs for The Winter Solstice so you don't get too antsy about the darkness settling in early as hell like it owns the place.
You'll be fine. Let the music be your wings and fly to a time where the sun was shining for more than just a few hours. The Winter Solstice is going to throw some of us off, but music is always there to reel us back in. Seriously, how the heck do we even get to deserve every precious aspect that has to do with a fine tune?
Calming music is just what you need to take the edge off and embrace the darkness, instead of running from it. Soothing songs have so much more of an impact when you're in a dimly-lit area, anyway. Everything's gotta be just right when you're sitting down listening to music. Let the darker hours set the stage while you add any of these songs to your music rotation.