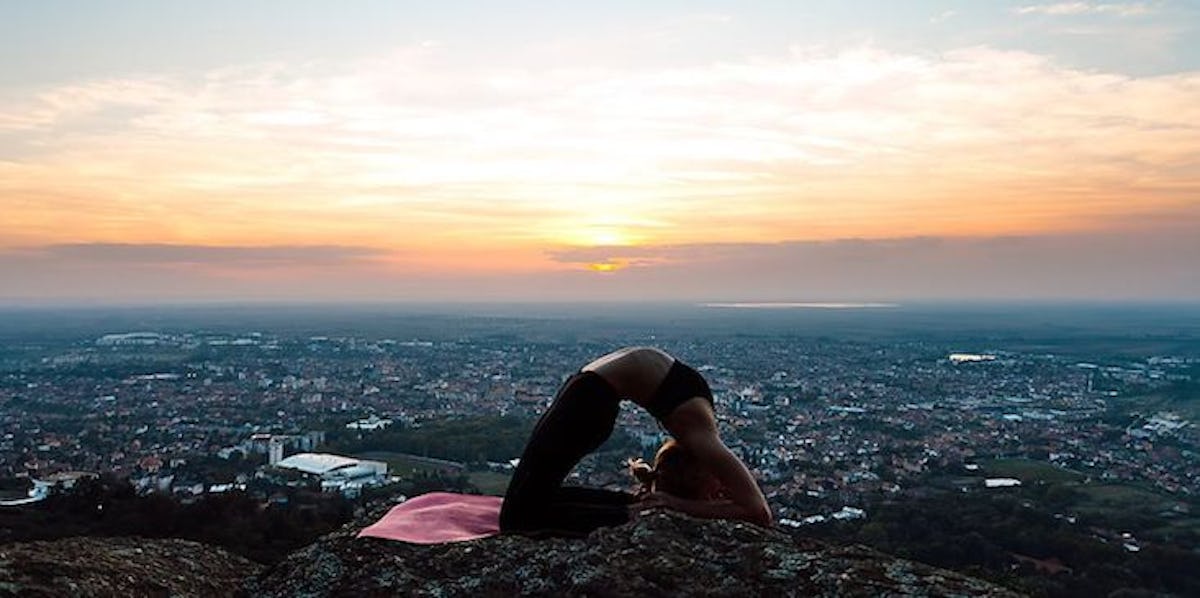 20 Yoga Poses For The Winter Solstice That'll Cleanse Your Mind & Body
This Thursday, Dec. 21, is the winter solstice, which of course, marks the beginning of the winter season. This magical changing of seasons has been celebrated for years, with traditions and rituals that honor the rising winter sun. If you'd like to celebrate the occasion yourself this year, incorporating some yoga poses for the winter solstice into your day could be the perfect way to honor and respect all that nature does for us.
All around the world, people celebrate the winter solstice in different ways. In England, for example, you can see the beautiful solstice sunrise from the ancient Stonehenge rocks, and people often play instruments and participate in yoga flows as they wait for the sun to come up.
TBH, I don't think there would be anything more marvelous than partaking in this sacred ceremony, but since a last-minute flight to England just isn't exactly in the cards for me or my wallet right now, I decided to craft my own yoga sequence for the solstice instead.
As a yoga instructor, I strongly believe that the power of mindful movement and expansive breath can truly do no wrong, and that it's the perfect way to honor the changes taking place in the natural world, especially with the arrival of a solstice.
Instead of resisting the extra darkness that this day brings, open your heart, welcome the change, and turn inward with intention to allow your body to adapt to this sacred time of year.
When the winter solstice arrives, try this yoga flow to slow down, let go of what no longer serves you, and create the space to breathe.