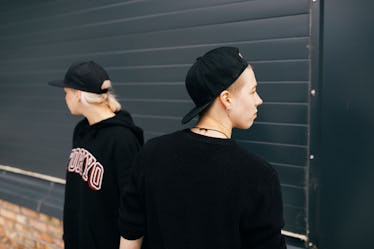 10 Horrible Fights People Have Been In With Their SOs That'll Make Yours Look Like Spats
Chances are at one point or another, you and your partner will fight. Whether it's over something that's may seem insignificant, like a towel left on the floor, or something that's could feel like a big deal, like your partner constantly talking to their ex, it's probably going to happen. And that's OK. It's normal to have it out with bae from time to time, as long as you're not constantly fighting. Sometimes, talking to friends and hearing about the worst fight they've ever had with a partner can be helpful in understanding the reason for your disagreements.
While it can be easy to think that most couples may not fight as often as you and your partner do, it's very possible they do, and you just don't know about it. People tend to show off the good parts of their relationships and not so much the bad. So, just because Jackie from Marketing's pictures with her partner seem like the definition of a perfect, happy couple, doesn't mean they don't clash every once in a while.
If you begin to feel like you and your partner are going in circles, fighting about the same things time and time again, you may want to consider talking your fights over with each other, a friend, and if need be, a therapist. But if you're just looking for a little bit of comfort after a really nasty fight with bae, you may want to mull over it with these Redditors' worst fights. And always remember: Even if it seems like it sometimes, you're not alone. You and your SO are not the only ones who need to have a screaming match sometimes. I promise.