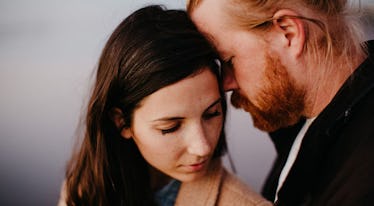 10 People Reveal Why They Got Divorced, & It Will Probably Break Your Heart 
It's easy to understand why people get married. We all want to love and be loved in return. What's harder to understand, and what we often don't like to think about as much, is why marriages end. But if you are even thinking about heading down the aisle, it's probably a good idea to have some idea of what potential problems could be down the road. In other words, make an educated decision. This is why Reddit is so valuable. In a recent thread, Redditors were asked why they got divorced and their answers were both super illuminating and, honestly, kind of heartbreaking.
While the end of a marriage is a sad thing for sure, upon reading through the hundreds of comments, there were some very interesting and ultimately helpful patterns that began to form. While everyone's story was a little different, there were common problems that kept coming up. And these issues and patterns are something that anyone thinking about heading down the aisle should really consider before taking that step. That way, you address them right away, long before making things legally binding.
Here's what people on Reddit say ultimately derailed their marriages — and, warning, this is very powerful and occasionally upsetting.