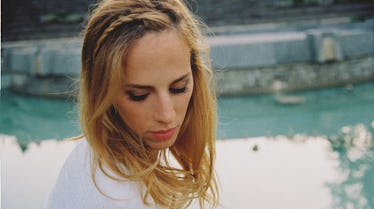 10 People On The Second Thoughts They Had Right Before Their Weddings & Yikes, It's Scary
Deciding to walk down the aisle and vowing to spend your entire life with someone, through good times and bad, in sickness and health, for richer or poorer, 'til death do you part, is a huge decision. And although I personally have never been married, I can't imagine not having some pre-wedding jitters. No matter how sure you are about someone, saying "I do" is a huge step to take, so it seems totally normal to have some second thoughts before the wedding, right?
But what do people usually have doubts about before their weddings? And, more importantly, are they right to have doubts? Is it a mistake to get married? Are they filled with regret because they didn't listen to that little nagging voice in their head before it was too late? I'm not panicking, you are! Ahem.
Turns out, I'm not alone in wondering what doubts people have before tying the knot, and what those doubts mean for the future of the relationships. Folks on Reddit revealed the second thoughts they had before their weddings, and whether or not that fear was justified, below.