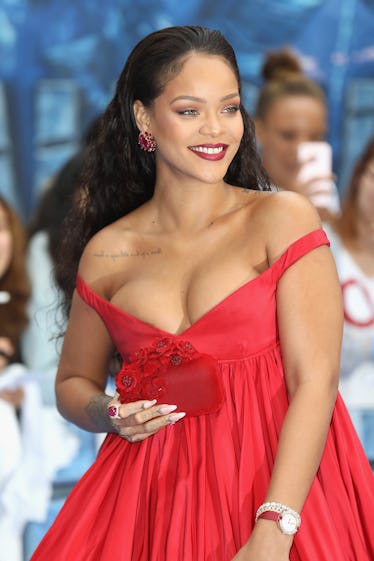 10 Quotes From Single Celebrities That'll Inspire You To Live Your Best Solo Life
Tim P. Whitby/Getty Images Entertainment/Getty Images
I don't know why being single gets such a bad rap. You can starfish your bed! You can eat potato chips in that same bed while only subjecting yourself to the terrible feeling of a crumb in the sheets! And beyond foul bed habits, you never have to compromise — with your partner or when choosing a partner. But society tells us to endlessly doubt the state of being single, which I find uncool. This is also why I find celebrity quotes about being single to be strangely validating.
I'm mostly thinking of A-list celebrities here, not weight-loss tea-hawking Instagram influencers. (Though honestly, anyone questioning why "relationship," is the default state for women to aim to be in is kosher to me.) Love them or hate them, these celebrities are doing something right. They know how to be successful and handle pressure at a level I could only imagine (because the seven-and-a-half internet trolls I have ever interacted with have given me agita already). So it's nice to hear that they don't feel they need a relationship to live their best life.
Gloria Steinem once said, "Some of us are becoming the men we wanted to marry." While I'm not exactly looking for a man who eats potato chips in bed, I do agree that you can be your own best partner, and that sometimes it's honestly better that way. Now, for the singles out there looking for a little affirmation, here's what my A-list ladies say.