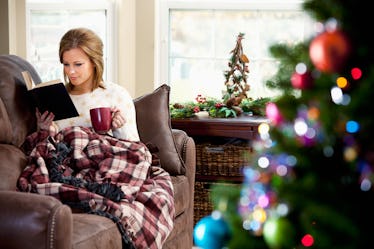 10 Books That'll Make Amazing Presents For Anyone Who Could Use An Escape From Reality
There's no better gift to give or receive than a truly fantastic book, for obvious reasons. When you give someone an amazing book — especially one that you yourself have enjoyed — you're basically sharing a new and exciting world with another person. With the holidays around the corner, it's the perfect time to start thinking about books to buy as gifts for the person in your life who can't get enough fiction.
In an ever-changing and increasingly complex world, sometimes a good dose of fiction is exactly what you need to reframe your perception of something, or to gain empathy for an experience or personal narrative that you may not be able to immediately relate to. Fiction opens doors, breaks down boundaries, and creates connections across humanity, which is why it's such a perfect holiday gift for everyone on your list.
In the specific spirit of empowerment and knowledge, I've focused specifically on female authors for this fiction list, though that by no means implies that all narratives are, or should be, from a female perspective. Here are 10 books to buys as gifts for any and all people on your holiday giving list, with summaries to help you figure out which book is best for whom.