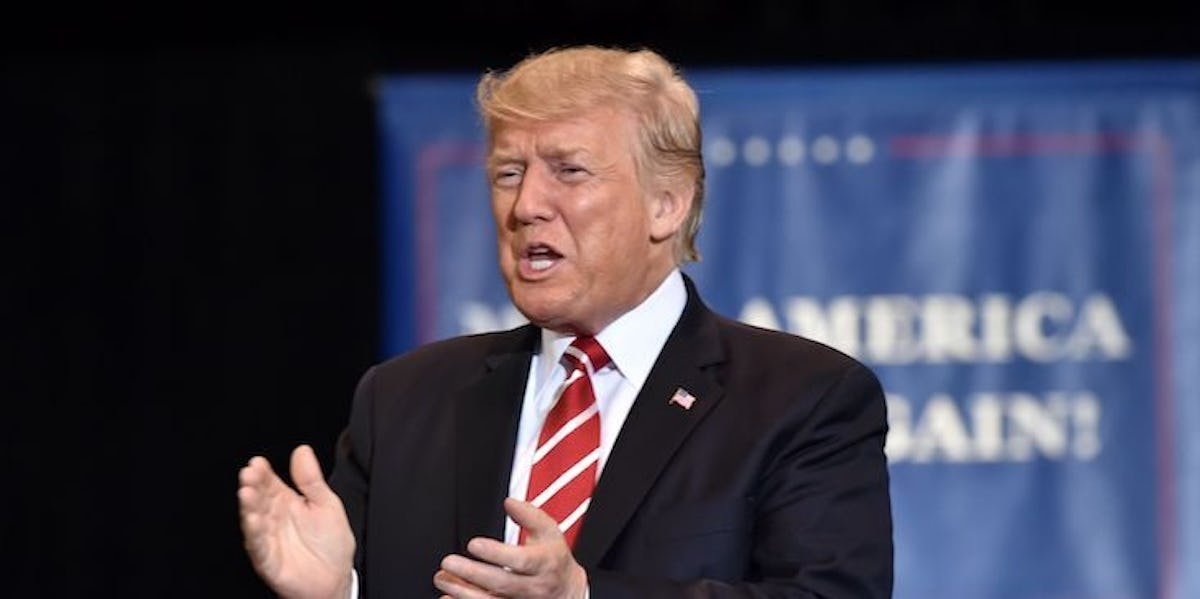 Yet Another Government Official Resigned With A Hidden Message Slamming Trump
NICHOLAS KAMM/AFP/Getty Images
President Donald Trump is continuing to experience major backlash following his speech blaming "many sides" for the violence at a white supremacist rally in Charlottesville, Virginia last week. Daniel Kammen, the science envoy for the State Department, announced his resignation on Twitter on Aug. 23, attaching a letter written directly to the president. Along with it, there was a hidden message from Daniel Kammen saying "IMPEACH."
Kammen explained that his decision to leave his post was a result of Trump's inability to immediately and unequivocally condemn white supremacists, saying,
Mr. President, I am resigning as Science Envoy. Your response to Charlottesville enables racism, sexism, & harms our country and planet.
Kammen, who has worked for the State Department since 1996, added that there were other related factors that went into his decision to resign. It was also because Trump's remarks were "consistent with a broader pattern of behavior that enables sexism and racism."
The letter was a seven-paragraph "I Quit" masterpiece that – as a delightful added bonus – spelled out "IMPEACH" with the first letter of each first paragraph.
And, no, that's not just a happy coincidence.
Kammen later quoted an article from The Huffington Post that pointed out the letter's subtle message.
Kammen is now part of a growing list of government officials who have stepped down following Trump's defense of white supremacists. Several members of the president's advisory councils have quit, including members from the National Infrastructure Advisory Council and the entire Committee on the Arts and Humanities.
In a move very similar to Kammen's public resignation, Kal Penn, a member of the Committee on the Arts and Humanities, took to Twitter to post the letter that the group had written to the president, explaining their decision to step down.
Which, coincidentally, also spelled out an interesting word with the first letter of each paragraph.
"R-E-S-I-S-T," it read.
In a move that surprised exactly no one, Trump then attempted a quick rebuttal, claiming that he had been planning to disband the committee in the first place. Which, Penn noted, was pretty much the equivalent of your annoying ex trying to pretend that they dumped you first.
No word yet from Trump on Kammen's exit, but we can safely assume that he'll be pulling the "it's not me, it's you," line any day now.