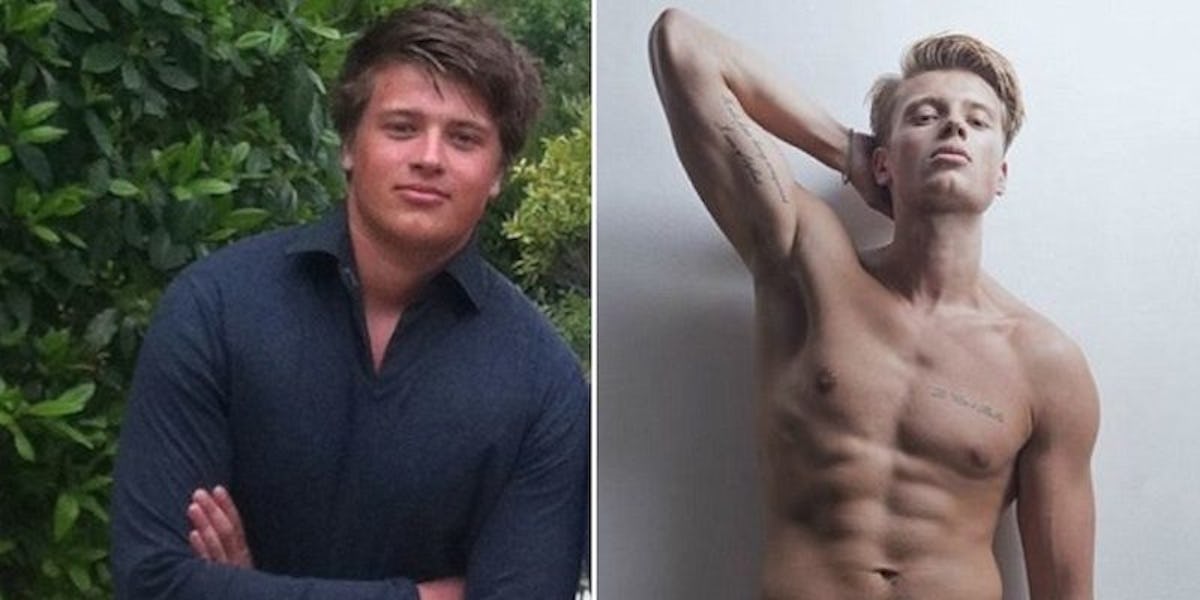 Two Guy Friends Lose A Ton Of Weight Together And Become Fashion Models (Photos)
Talk about a 180: Two overweight best friends with a shared dream embarked on a weight loss mission together two years ago  —  and today, they're both successful high-fashion models.
Now, the inspirational duo uses their stories to speak out about body confidence and self-acceptance.
Did I mention they're men?
Brits Jamie Jewitt and Henry Rogers were shy and self-conscious as teens, both with weight problems that left them insecure and unhappy.
As they grew older, they decided to lose weight. So, they took up strict vegan diets and began exercising in an attempt to shed the extra pounds and gain self-esteem.
It took about two years, but their hard work paid off.
Following his nearly 100-pound weight loss, Henry took a job at Abercrombie & Fitch, where he was spotted by an agent and subsequently signed with Models 1.
Jamie, on the other hand, pursued modeling himself and found near-immediate success.
Both have starred in campaigns for major labels, including Tom Ford, Armani and Dolce & Gabbana.
Today, they're using their stories to raise awareness about body confidence in males, a topic rarely discussed in any real capacity.
Henry explains,
For some reason, men don't feel like they can admit they are insecure about their looks, that they don't feel the same pressure that women do. But with all the women paving the way for us and speaking out so confidently about their insecurities, we thought, why not admit to the world that we're not always comfortable in our skin, either?
To promote their inspiring cause and raise awareness for the body struggles men face, the pair will be starring in a photo shoot for Attitude/ Ateen, set for release this summer.
For the meantime, check out some pictures of the mega-hunks below, and stalk them —  ahem, support them  —  on Instagram here (Henry) and here (Jamie).
This is Jamie Jewitt in high school.
And hot damn, this is him now.
Talk about aging well.
Jamie is a beautiful man.
This is Henry as a teen.
He weighed over 250 at his heaviest.
He's also a beautiful, beautiful man.
Hard work pays off, folks.
You're welcome.
Citations: Formerly overweight Jamie Jewitt and Henry Rogers now strip for Tom Ford and Prada (Daily Mail )