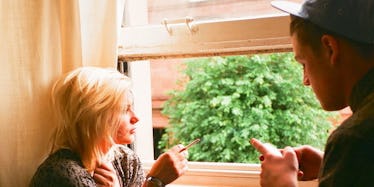 Research Says 1 In 7 People Considers Divorce Because Of Social Media
Social media could now be a leading factor in the deterioration of a massive amount of marriages.
Slater and Gordon Lawyers sponsored research on social media's effect on relationships after experiencing a significant influx of clients seeking divorce due to suspicious posts on Facebook, Skype, Snapchat, Twitter and WhatsApp.
Slater and Gordon's Andrew Newbury says,
Five years ago Facebook was rarely mentioned in the context of a marriage ending, but now it has become commonplace. Social media is the new marriage minefield. Social media, specifically pictures and posts on Facebook, are now being routinely raised in divorces.
Censuswide surveyed 2,011 husband and wives and found a third of them keep login information hidden from their spouses.
Of all the participants, a fifth claimed to have found something suspicious on a spouse's social media, according to Daily Mail.  Another 14 percent admitted to monitoring their partners' accounts solely to see if they are being cheated on.
One in seven spouses admitted to becoming so enraged by a partner's post, he or she debated getting divorced.
Other excuses for logging into a spouse's account included checking his or her location and seeing who he or she communicate with.
About 25 percent of the participants fight with their spouses about social media at least once a week.
Almost one in five spouses, however, said these types of arguments happen every day.
The most popular reasons for the fights were messages being sent to ex-lovers or conversations with a person unknown to a partner, in addition to "inappropriate" photos being posted.
These findings suggest a solid relationship probably shouldn't include the desire to access a spouse's social media account.
Citations: Social media now a factor in one in seven divorces (Daily Mail)