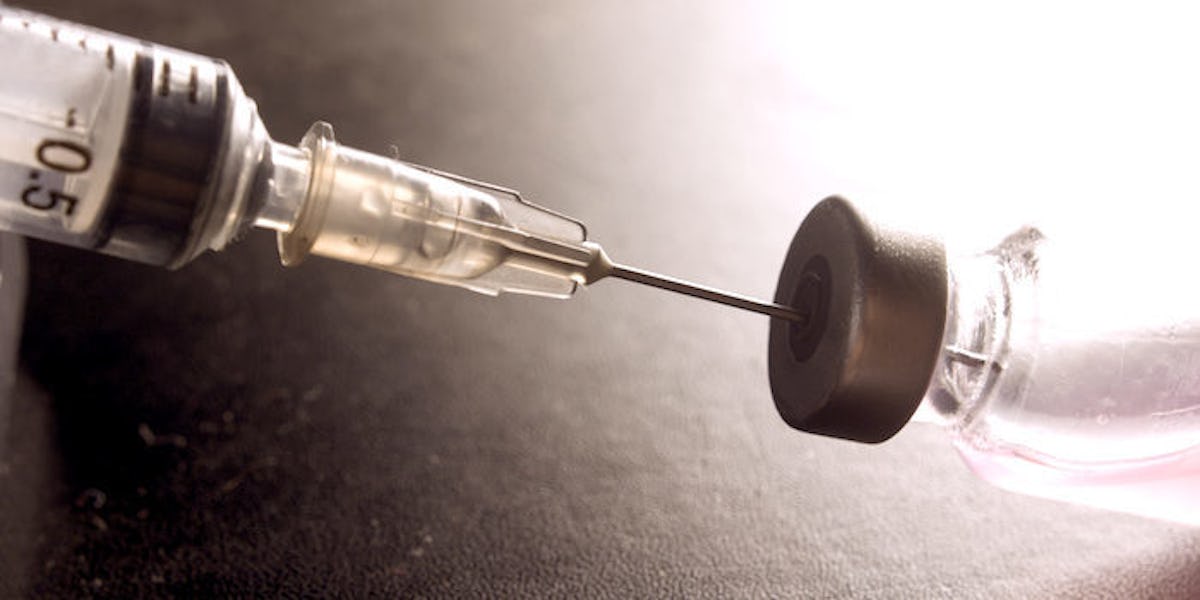 Research Confirms The Measles Vaccine Has Nothing To Do With Autism
Shutterstock
Anti-vaccination proponents have long based their controversial stance on the belief that vaccines -- specifically, the measles, mumps and rubella (MMR) vaccine -- causes autism.
But a new study of 95,727 children confirms what the rest of the world has long suspected to be true: The MMR vaccine has virtually no link to the development of autism spectrum disorder.
Lead author Dr. Anjali Jain said,
Even for children who are high-risk, the vaccine does not play a role. We don't know what does, unfortunately, but it's not the MMR vaccine.
The researchers looked at insurance claims data filed between 2001 and 2012 for nearly 100,000 children (followed from birth to at least 5 years old) as well as for the children's siblings, when applicable.
They determined at-risk children were more likely to develop autism than low-risk children, but vaccination did not play a role in whether the child developed autism or not.
In fact, 8.6 percent of at-risk 5-year-olds who weren't vaccinated ended up developing ASD, and only 3.8 percent of children who were vaccinated developed autism.
While conducting the study, however, the scientists noted a troubling trend: Children with older siblings on the autism spectrum were far less likely to receive vaccination than children without ASD in the family.
Jain said,
I think its important to show that the degree of under vaccination in families with children with autism spectrum disorder was significant.
Not vaccinating, as the researchers proved, doesn't have any effect on a child's likelihood of developing autism -- but it does put him or her at a much higher risk of catching infectious diseases.
So, parents, here's your proof. Now get your child vaccinated.
Citations: Study of 95727 Kids Re Confirms That MMR Vaccine Not Linked To Autism (Huffington Post)