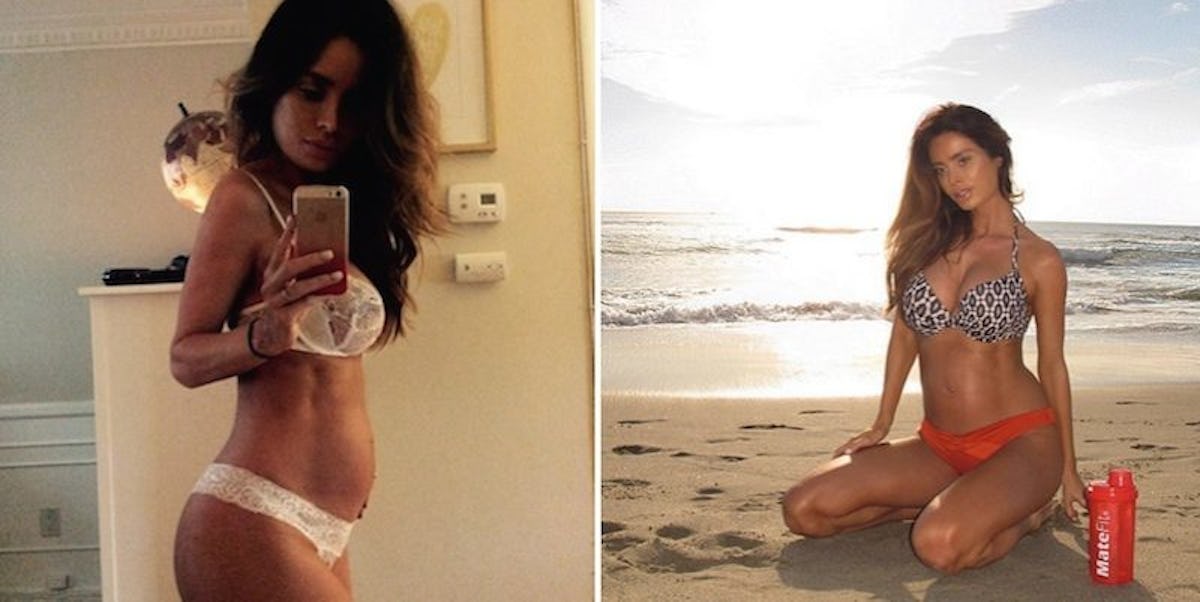 This Woman Is So Fit, You'd Never Realize She's 8 Months Pregnant (Photos)
This is the story of a pregnant model who looks more fit than most of us do regularly. It's one that'll make us all hit the gym.
Sarah Stage is the very picture of fitness, even with another human being growing inside her.
Although every pregnancy is different, by eight months, most women are desperately attempting to nap and gnaw on chocolate chip cookies.
The 30-something LA resident has kept Instagram followers in the loop during her pregnancy.
Have you ever seen pregnancy abs?
Well, now you have.
Stage told Australia's News Limited she's done some "light prenatal training" during her pregnancy and pilates.
She allows herself treats, however.
Stage explained, "I love In-N-Out burgers and mint chip ice cream."
Although Stage's baby is reportedly very healthy, that doesn't stop concern trolls on Instagram.
Stage explained, "These days [it] seems like everyone has something to say, especially on social media."
"Most are very positive and I try to ignore any negative comments."
"My doctor says the baby is healthy and that's all that matters to us."
For Stage, sharing intimate selfies on Instagram is a way of celebrating a new stage in her life...
....with the help of her 1.1 million closest friends.
After putting those images out in the public, however, there's no escaping a mixed bag of comments.
At the eight-month mark of her pregnancy, Stage tells press she's content.
And, of course, she's preparing for the arrival of the baby boy.
She's been working on decorating his nursery.
Stage's pregnancy look is the result of dedication, but also quite a bit of luck.
But, that won't stop us from following her selfies all the way until this baby is born.