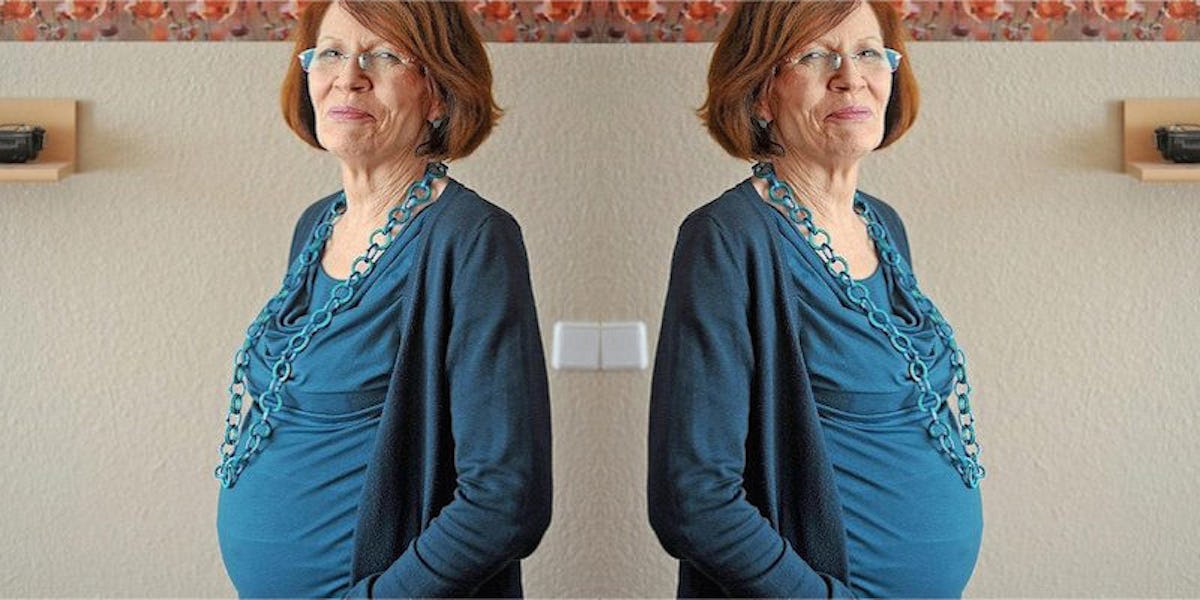 WTF? This 65-Year-Old Mother Of 13 Is Pregnant With Quadruplets
A 65-year-old German woman is pregnant with quadruplets. No need to adjust that dial. You read that right.
Annegret Raunigk already has 13 children and seven grandchildren, but it appears as if that wasn't enough for the elementary school teacher from Berlin.
Raunigk decided to have another child after her youngest daughter, 9, asked for a younger sibling.
So, she underwent several rounds of artificial insemination and wound up with four fertilized embryos.
Raunigk told Germany's RTL Television,
Sure, it was a shock for me. Once the physician established that there are four babies inside me, then I had to do some thinking.
Ultimately, Raunigk decided to keep the babies. She continued,
I feel fit. I don't think I will have any problems.
Raunigk had her last child when she was 55 years old, and her oldest child is 44 years old.
If this pregnancy is successful, Raunigk will officially be the oldest woman in history to give birth to quadruplets.
Here is the proud mother-to-be:
Annegret Raunigk, 65-y-o, set to be oldest mother of quadruplets (she already has 13 children) http://t.co/FgsU48QtzH pic.twitter.com/zAo83RxtZn — Keith W. Tyras (@keithtyras) April 12, 2015
Annegret Raunigk: Pregnant 65-year-old mother-of-13 set to become oldest mother of quads http://t.co/Brd9k1iNFx pic.twitter.com/DSDqacvyJO — #Jubril (@ohis_) April 12, 2015
Citations: http://www.nydailynews.com/news/world/65-year-old-german-woman-pregnant-quads-article-1.2183166 (NY Daily News)