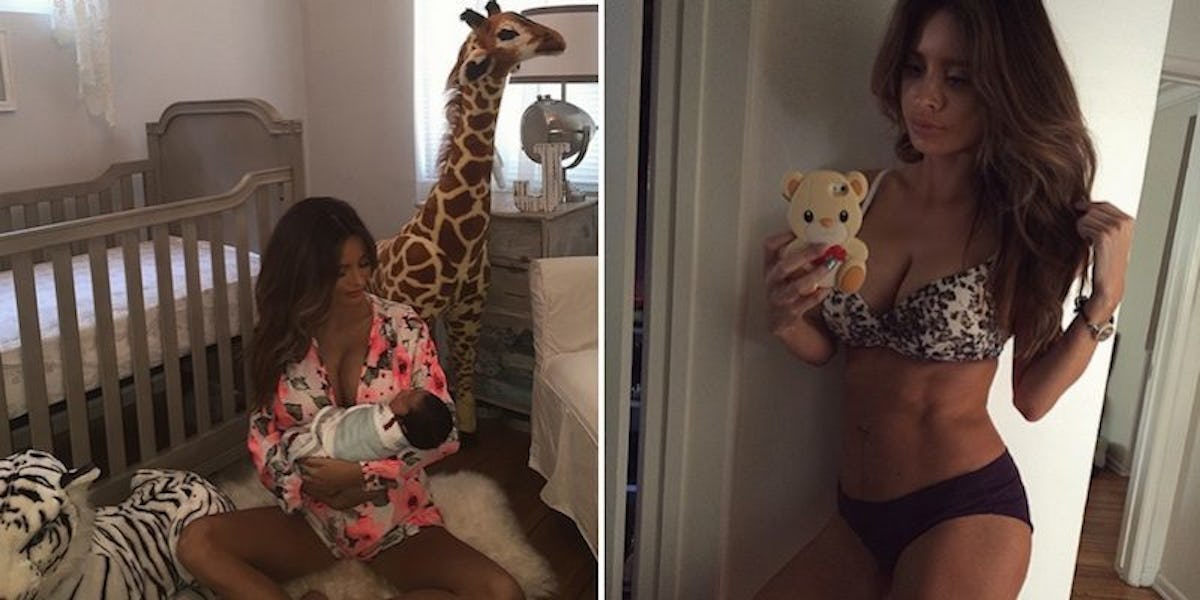 Model Posts Flat Stomach Selfie Just 4 Days After Giving Birth To Son (Photos)
Days after giving birth to her first child, Sarah Stage is already making her comeback.
The famously athletic model, who welcomed son James Hunter last week, began posting to Instagram once more.
Stage started documenting her return to fitness in the same style of her pregnancy selfies.
Although she's only 28 pounds heavier, Stage's transparency in the midst of the media frenzy is something to be appreciated.
During her pregnancy, the model regularly posted pictures of her seemingly barely growing stomach.
Although many commented on her photos to criticize her dedication to fitness, Stage's baby weighed more than the average newborn at his birth.
Stage made her post-baby return to Instagram with a photo of her son, noting he's "8.7lbs/22 inches of HEALTHY baby!"
She followed up with a lingerie selfie, photographing only a minor weight gain before writing about her excitement to resume workouts in a few weeks, adding "#HealthyBaby #GrannyPanties."
Looking at Stage, you'd never know there was controversy over her fit pregnancy. All that's visible is a doting mother.
Baby James is lucky to have her.
Judging by Instagram posts, James is certainly Stage's first priority.
Citations: Body FOUR days after baby! Controversial lingerie model flaunts her underwear-clad figure less than a week after giving birth (Daily Mail)