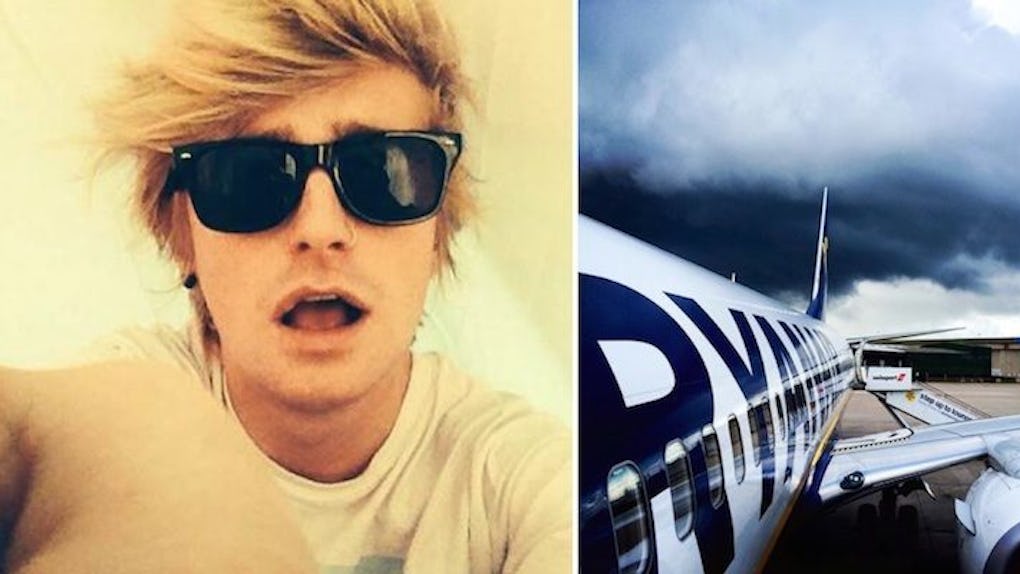 Facebook/Twitter
Man Changes His Name And Gets New Passport To Avoid An Extra Airline Fee
In order to fix a booking error, Adam Armstrong decided to change his name because it cost less than half the price of getting a new ticket.
Armstrong, 19, is heading to Ibiza next week with his girlfriend, India, along with some friends and family members via Irish airline Ryanair.
India's stepfather bought the tickets and mistakenly booked Adam's flight under the name the teen jokingly goes by on Facebook: Adam West.
When Adam contacted Ryanair to have the name on the ticket changed, he was told it would cost him the equivalent of about $335.
It usually costs around $167 to make such changes, but was it double the price because India's name was also on the ticket, according to Metro.
Adam told The Guardian,
Ryanair pride themselves on being a customer-centric business, it just seems like a joke when they wouldn't change the name. I just thought it was completely ridiculous. All they needed to do was hit the backspace key on a keyboard and they want to charge me £220?
He was able to avoid this charge, however, thanks to a UK service called deed poll that allows residents to quickly change their names for free.
So Adam legally became known as Adam West and then picked up a new passport for the equivalent of $157.
Ryanair is infamous for offering low prices for flights but charging ridiculous fees for minute services such as printing boarding passes at the airport and checking additional bags.
Checking in at the airport alone reportedly costs about $68.
This is also the same airline that said it would soon provide flights between Europe and the US for just $21 last March.
That offer turned out to be entirely untrue.
Citations: Student changes his name by deed poll to avoid 220 admin fee after Ryanair booking error (The Metro), Student changes name by deed poll to avoid 220 Ryanair admin fee (The Guardian)