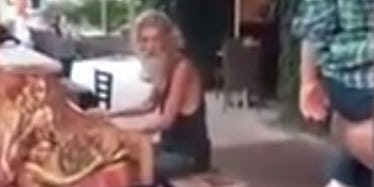 A Homeless Man Is Stealing Hearts With His Incredible Piano Playing (Video)
Most people tend to overlook homeless people they see on the street.
However, a homeless widower in Florida, Donald Gould, made it impossible for people to ignore him.
This video captures the 51-year-old man beautifully playing the piano outside.
In fact, his playing was so awe-inspiring, onlookers began to surround him, clearly touched by his incredible musical talent.
Although the video is only 30 seconds long, it is arguably the most touching 30 seconds I've ever experienced.
Watch this amazing video and see for yourself.