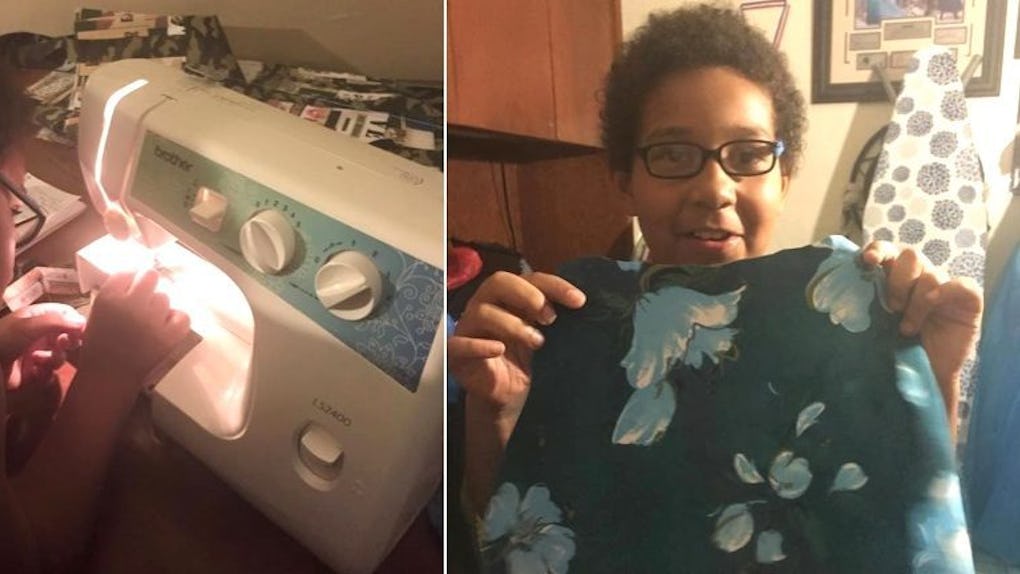 Facebook
Boy Who Was Homeless Uses His Allowance To Make Clothes For The Needy
An Arizona boy is using what little money he has to make clothing for those who can't afford it.
The father of Xavier Elliott, 10, was diagnosed with post-traumatic stress disorder following his military service in Iraq.
As a result, his family members found themselves in approximately six different homeless shelters.
Thankfully, those days are over for the Elliotts, but Xavier has since developed a passion for helping kids who suffer like he did.
According to the Huffington Post, Xavier was inspired to take up sewing after watching his mother, Stephanie Elliott, sew a purse.
He told her he wanted to spend his allowance on fabric and turn it into clothes for homeless people.
Stephanie Elliott told the Huffington Post,
I think the idea came to him from everything we have endured and wanting to make a difference for other people.
The clothing will be given to the Salvation Army, along with local homeless shelters Crisis Nursery and UMOM New Day Center.
Fabric donations are pouring in since the young boy's efforts went public, thanks to his Facebook page.
A post on the page from earlier today says Elliott was gifted free sewing lessons and a scholarship to a fashion camp.
The boy is currently using his mother's sewing machine, but he would love to receive his own as a donation someday.
Any spare needles, zippers, buttons and bobbins are welcome as well.
Citations: Formerly Homeless Boy Uses His Allowance To Make Clothes For Needy Kids (Huffington Post)