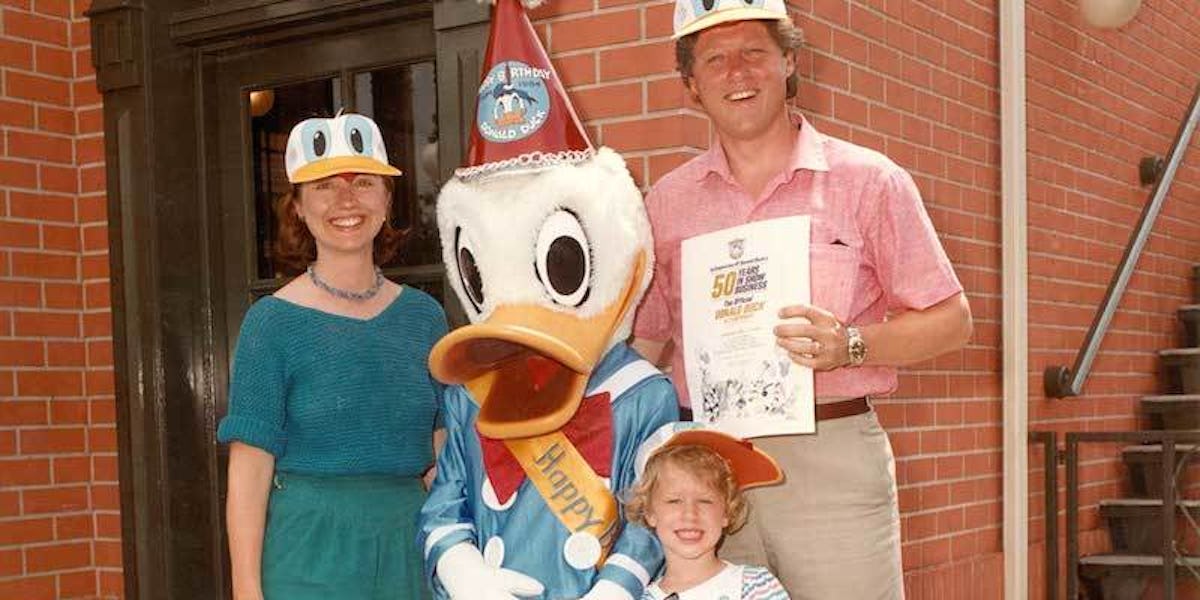 The Error Page On Hillary Clinton's Campaign Site Is A Perfect Throwback
Hillary Clinton may have built her career on power pantsuits and tough dialogue, but she's not above laughing at herself.
Sharp-eyed supporters clicking around Clinton's presidential website "Hillary for America" noticed a peculiar quirk.
Instead of taking visitors to a standard "Error 404" page, all broken links lead to a hilarious photo of the young Clinton family taking a well-earned vacation at a Disney park.
While Donald Duck holds toddler Chelsea firmly in hand, Bill and Hillary pose in pleated khakis and bermuda shorts – not to mention their matching duck caps.
The caption reads,
Oops, that link wasn't what it was quacked up to be.
With a little over a year to go before the 2016 presidential election, Clinton may be rifling through family photo albums finding months of family photo gems in order to update the page.
We'll keep our eyes peeled.
Citations: People Love The Error Page On Hillary Clintonu2019s Website (BuzzFeed)