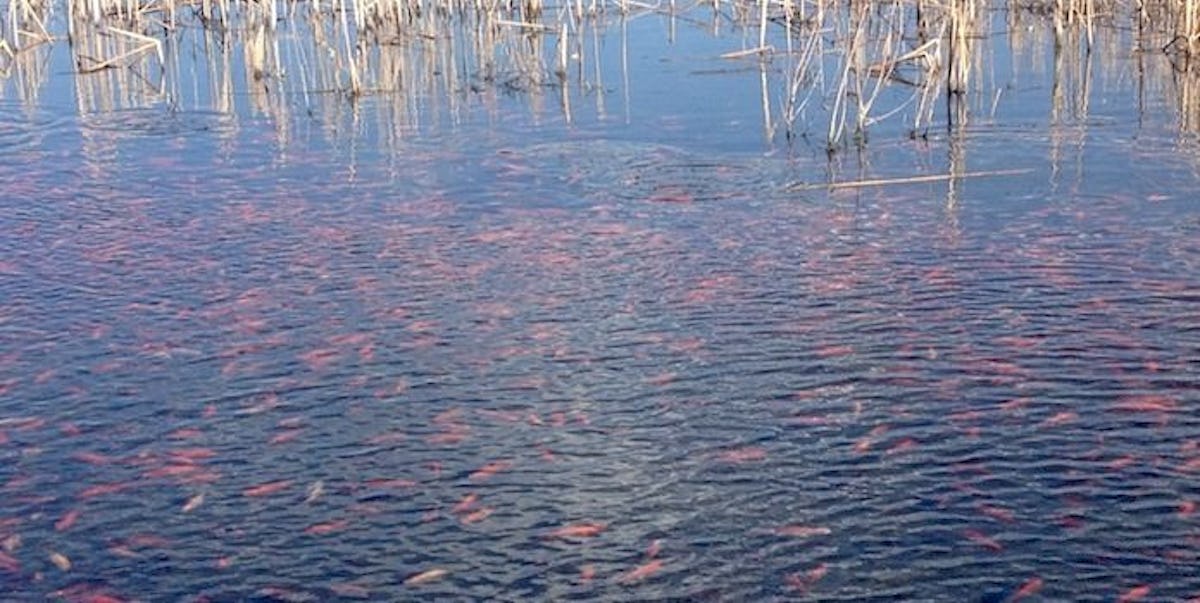 People Dumped Pet Goldfish In This Lake And Now The Whole Thing Is Infested
Colorado Parks and Wildlife
Our parents might've told us goldfish go to heaven, but it seems the fish end up in Colorado's Teller Lake #5.
A few local residents illegally dumped their unwanted fishy friends in the Boulder lake's water years ago, and they've since become an infestation.
An official news release from Colorado's Parks and Wildlife (CPW) delivers the astonishing news that in just a few years, the goldfish reproduced well into the thousands.
In a statement, Kristin Cannon, Boulder wildlife manager, said,
Goldfish are not a native species and are very harmful to the local aquatic ecosystem... We strongly encourage the public not to dump their unwanted pet fish in our waters. It is bad for our environment as well as illegal.
The Dodo reports the CPW will either use mild electric shocks to stun the fish before using them as a fresh meal for birds at a nearby raptor center, or the lake will be drained to kill the goldfish.
Either way, Cannon reminds pet owners dumping animals is harmful to the ecosystem and to the creatures.
She said, "Nonnative species can be devastating to native populations by causing disease outbreaks and creating competition unbalance."
"It's an issue that anyone concerned with our environment should know about."
Citations: COLORADO LAKE HOSTS THOUSANDS OF INVASIVE GOLDFISH (Popular Science)