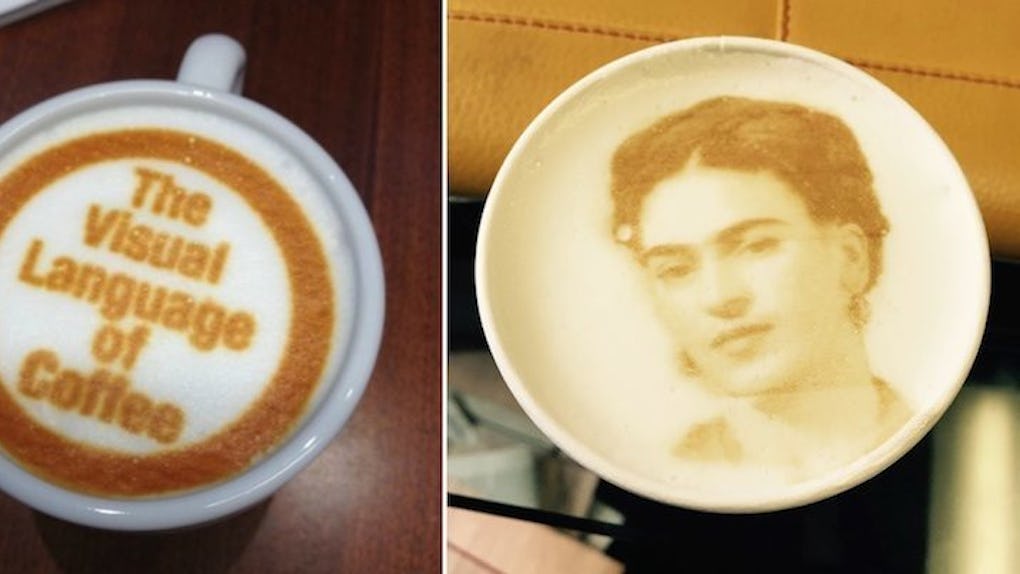 Instagram
You Can Put Any Image You Want On Latte Foam With This Coffee Machine
In the coffee world, a barista's worth is determined by the skillfulness of his or her latte art: The cleaner the rosetta, the better the barista.
But soon, a new invention dubbed the Ripple Maker will give latte art a new meaning.
The Ripple Maker is, in essence, a 3D printer for coffee. However, the machine uses coffee extract instead of ink to "print" designs atop the latte foam, creating dozens of images that couldn't be replicated by even the most skilled barista.
Customers can even create personalized latte art by sending photographs to the company via the Ripples app for more customized coffee creations — a brilliant idea for weddings or themed parties.
Though the idea is undoubtedly cool, automated latte art could have a negative effect among baristas who make hand-crafted coffee for a living.
Fortunately, at $999 (plus a $75 monthly charge and a fee for the image pods), the Ripple Maker is probably too expensive to become a mainstay in the craft coffee rotation.
It will likely succeed on a corporate level, though. For instance, German airline Lufthansa reportedly plans to debut Ripples' customized coffee designs for business and first-class passengers later this year.
Pros and cons aside, the art the Ripple Maker spits out is pretty mind-blowing.
Check out the video below to see what it can do.
Citations: This coffee maker can print any image on your latte (The Daily Dot)