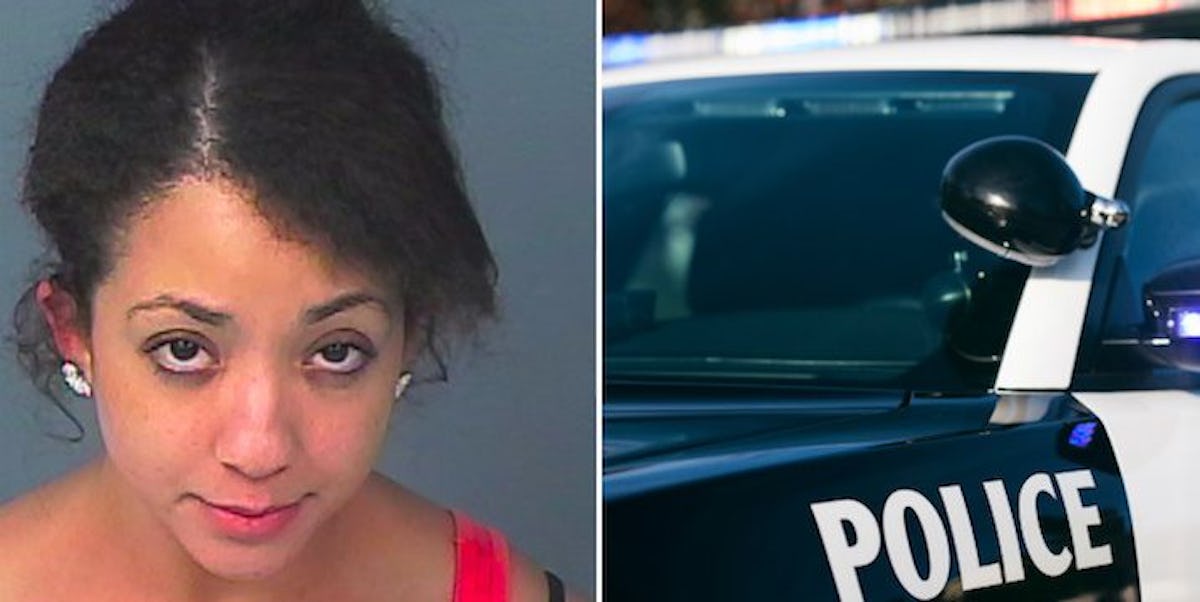 Woman Hits Ex-BF Of One Month With Her Car: 'I Was Determined To Get Him To Listen'
Hernando County Sheriff's Office Sean Locke
24-year-old Jessica Barnes, from Spring Hill, Florida, has recently been charged with aggravated battery after she stalked her ex-boyfriend and intentionally rammed into him and his motorcycle with her car.
Apparently, she did this in an attempt to "get him to listen to her" after their breakup.
Yikes.
Barnes had been dating the victim, James Aristilde, for roughly one month about eight weeks ago.
According to a police report, Barnes attempted to speak with Aristilde about an event that happened in the past. The interaction took place at Pasco Hernando State College, where they both attended as students.
Aristilde allegedly told Barnes he did not want to speak with her and hopped on his motorcycle to head home.
From there, Barnes began to follow the victim. In an effort to keep Barnes from following him into his subdivision, the victim rerouted himself through Lakewood Plaza, where Barnes continued to trail him in a white Pontiac Grand Prix.
Later, Barnes admitted to authorities that she guessed she and Aristilde were driving between 50 and 70 miles per hour between neighborhoods.
Eventually, she caught up with the motorcycle, striking the victim with her car on the side. Fortunately, after the first collision, he was able to pull over.
Police officers report that Barnes then spun around to make a U-turn and drove straight at the victim.
Fortunately, the victim's injuries were minor, though Barnes did manage to strike Aristilde's motorcycle, causing it to fall over on his leg.
The actions were confirmed via white transfer marks from Barnes' Grand Prix onto the motorcycle, as well as tire skid marks consistent with the series of events.
Barnes admitted all of this occurred, as she was "determined to get him to listen." Eventually, this led to her arrest on January 27.
Jail records indicate she was released the following day on a $9,500 bond.
Citations: Deputies: Woman hit ex-boyfriend on motorcycle; says she was 'determined to get him to listen' (ABC Action News), WOMAN DOESN'T TAKE "NO" FOR AN ANSWER, RUNS OVER EX-BOYFRIEND DURING HIGH-SPEED PURSUIT (Real News Real Fast)