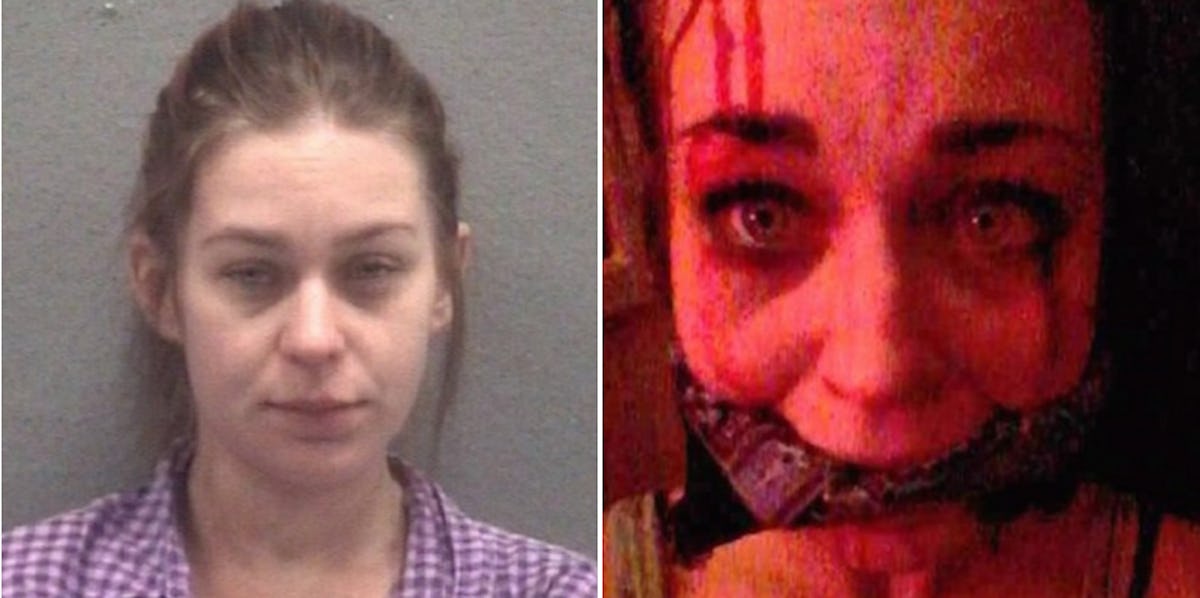 Woman Fakes Kidnap And Rape By Sending BF Pics Of Herself Gagged And Bleeding
Muskegon County Jail/Daily Mail
A woman who made up a harrowing story about how she was kidnapped, beaten and raped has been jailed for a year.
Leiha Artman, 25, from Muskegon, Michigan, sent a distressing photo to her boyfriend of her gagged and bleeding from her head.
The picture, sent back in March, demanded he pay a ransom after she had allegedly endured two days of torture.
Artman claims she was abducted by four black men who threw her into a vehicle outside her home on March 27.
She told police she was repeatedly raped and tortured by the gang during an interview while she was receiving treatment for her wounds.
Her boyfriend picked her up from a location near her mother's home two days later.
No money was exchanged.
She pleaded guilty to charges of making a false report of kidnap and rape and admitting she had made up the story.
It is not known why she fabricated that attack, and information surrounding the incident is confusing to say the least.
Her boyfriend, who spoke to DailyMail.com on condition of anonymity, said he believes she really was beaten by someone but made up details of the attack. He explained,
All I know is that I woke up to some very, very brutal pictures. She did make up a story saying it was four black men but, at the end of the day, she did get really, really hurt by someone. She is a good woman and a good mother. She was a heroin addict that needed help and rehab.
It's not the first time Artman has seen court.
Back in 2007, she was convicted of breaking and entering a building. In 2014, she was charged with resisting a police officer.
Just before this latest conviction, she was sentenced to two days in jail and 12 months probation for financial transaction device fraud.
Citations: DailyMail.com