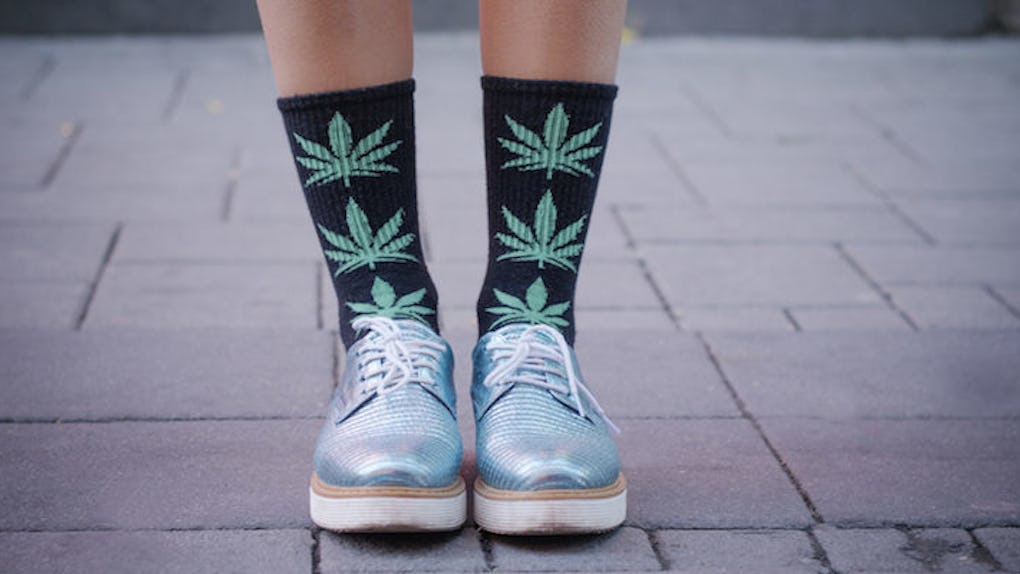 Branislava Živić
This City Is Opening The First Weed-Friendly Gym And It Sounds Amazing
Let's give a quick round of applause to San Francisco for being the chillest town in town. On Thursday, a press release announced a weed-friendly gym would be arriving in the Bay Area very soon.
Co-founded by 420 Games baller Jim McAlpine and retired NFL player Ricky Williams, Power Plant Fitness has a goal of changing the outdated stoner stereotype by celebrating and supporting cannabis-consuming athletes.
In an interview with Complex, McAlpine talked about his own struggle overcoming the marijuana stigma, saying,
I felt ashamed of my lifestyle to some degree. I have learned to flip that around. Now I wear my lifestyle as a badge of honor.
In opening Power Plant Fitness in San Francisco in November, these trailblazers plan to focus on "integrative full body and mind training." As part of the gym's forward-thinking approach, members will be able to consume cannabis within the facility while working up a sweat.
This will be the first "cannabis gym" in the world and can hopefully set a new, more inclusive standard in the process.
Focusing on the mission behind the 420 Games, McAlpine hopes to shatter misconceptions and reveal cannabis connoisseurs for what they truly are: more motivated to work out than the rest of us. He also shared some bro-love, saying,
Having Ricky Williams as a partner is f*cking awesome because he exemplifies a successful and very athletic person who also uses cannabis. Ricky is as smart as he is a talented athlete. And that is a big statement.
Aww, is it even possible to love these guys any more?
Citations: World's First Weed-Friendly Gym Opening in San Francisco (Complex)