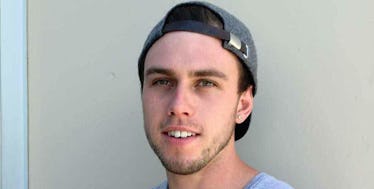 Man Posts Heartbreaking Video To Show Horrible Effect Ecstasy Had On Him
An Australian man revealed the horrifying and possibly permanent condition he has been left in after taking party drugs.
Last Saturday, 20-year-old Jordy Hurdes of Victoria posted a picture of himself in the hospital, where he had been for several days following what appears to have been an overdose or binge on ecstasy, according to Daily Mail.
The Facebook post states he may have suffered permanent brain and nerve damage, but he's ultimately lucky to be alive.
So as some of you may have seen I have been in hospital for the past few days. This isn't a sympathy post, but a post of... Posted by Jordy Hurdes on Saturday, November 21, 2015
The next day, Hurdes posted a video showing the crippling muscle spasms that have made it extremely difficult for him to speak.
In the video, he explains how popular party drugs are in Australia at the moment, largely because they can cost as low as $25 AUD (less than $20 USD) per pill.
Hurdes says taking such pills might seem harmless, but that's exactly what he thought before developing a stutter and twitch that may never go away.
The video warns other partiers to "be the stronger person" by not getting "sucked in" to "the cheaper fun option."
Thank you so much for the love and support from everyone. I honestly can not believe how much the post has gone viral. Please share this video. The more that can see this. The more lives can be saved Posted by Jordy Hurdes on Sunday, November 22, 2015
Hurdes' posts suggest he developed his symptoms after taking just one bad pill.
Citations: Young man posts confronting video of the severe stutter and spasms he was left with after a bad reaction to the drug ECSTASY as he pleads with others to stop taking pills (Daily Mail)