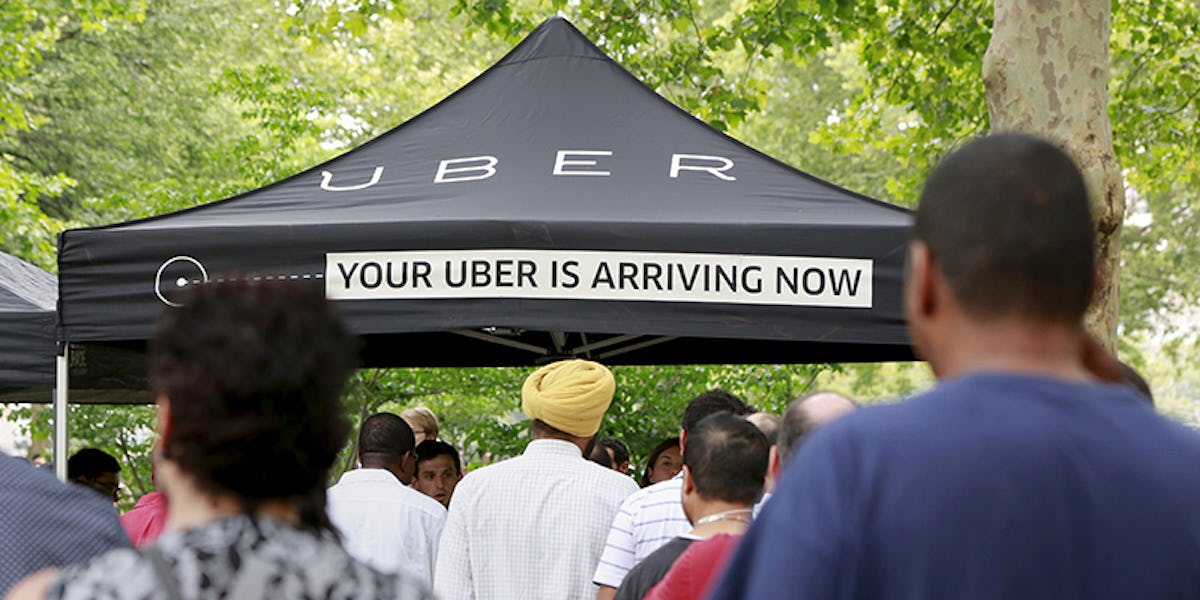 Unlimited Uber Rides Are Here, So You'll Never Have To Do A Walk Of Shame Again
REUTERS
Say goodbye to taxis: With Uber's new subscription, you'll never have to take a cab again.
The private car service is ready to give New Yorkers unlimited rides during the month of October.
Here's how it works:
For $100, users can get unlimited UberPOOL rides around Manhattan for two weeks (October 1 to October 14). For $200, users can take unlimited UberPOOL rides for four weeks (October 1 to October 28).
At those rates, riders in Manhattan can use Uber as long as they're using the POOL feature, and as long as their trips don't go beyond 125th street.
For some, the plans are sure to be expensive. But for those who just happen to hop around the city a lot, they might actually be worth considering.
If you DO decide to make use of this unlimited feature, know what it means: You'll no longer have drivers taking intentionally slower routes in order to make your fare go higher. You don't have to figure out which street is the best one to hail a cab from because, of course, the ride will come to you.
And most importantly, you won't have to risk your life trying to flag down a taxi that won't stop for you, despite the fact that the car is vacant.
This unlimited package that Uber's offering New Yorkers is not new, either. The company has experimented with similar plans in six other major cities: Boston, Miami, San Diego, San Francisco, Seattle and Washington DC.
The company's official site states that the plans are part of the company's initiative to beta test "a new pilot that unlocks unlimited rides on UberPOOL for an upfront fee."
To unlock the offer, users must download the latest Uber update.
Oh, and there's also ONE more catch: If one of your "unlimited" rides exceeds $20 in value, you're responsible for paying the remaining amount.
Other than that, it's a super steal... for some of us.
Citations: Forbes