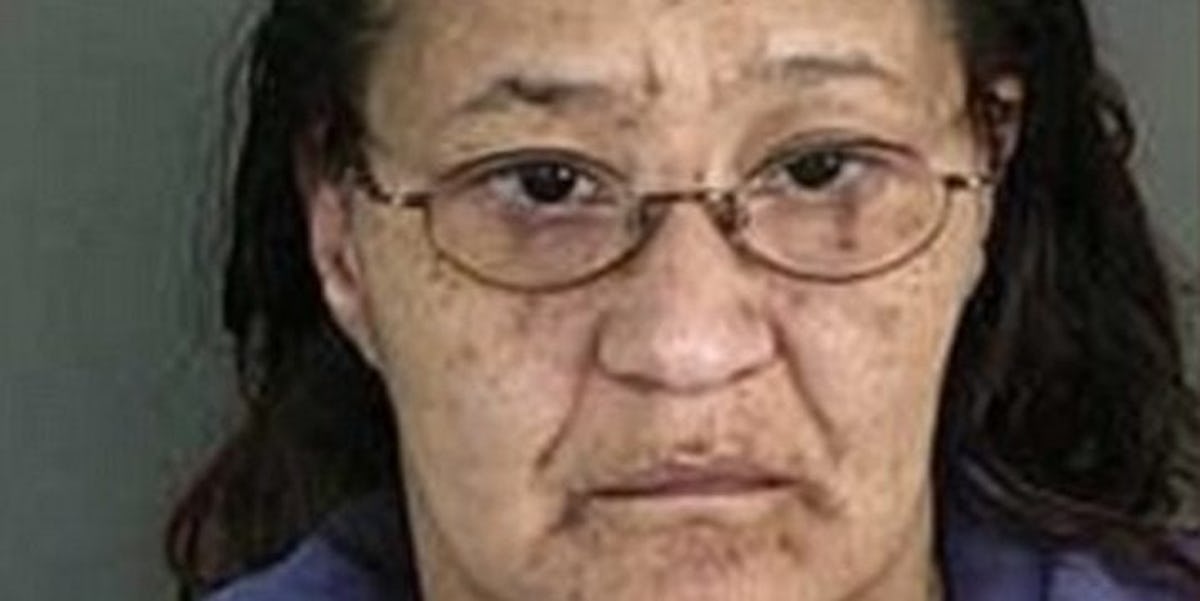 3-Year-Old Boy Found Tied Up In Garbage Bag After Being Beaten By Babysitter
Police
An abused toddler was reportedly found sleeping inside a garbage bag that was tied around his neck while under the care of a middle-aged woman.
Mechele Ann Robinson, 45, was asked to care for the 3-year-old boy after his mother was sent to jail in August for theft, DailyMail.com reports. Apparently, she trusted the woman to care for her son in her absence.
However, instead of caring for the child, Robinson allegedly beat him with kitchen utensils and used a plastic clamp around his genitals as punishment for wetting the bed.
The deranged "babysitter" was discovered on Tuesday when the child's grandmother came to the home and found the toddler sleeping inside a large garbage bag, the ties tied around his neck.
Sgt. David Lewis, a detective with the Springfield Police Department, described the relative's reaction to the horrific scene when she found her grandson sleeping on the floor in Robinson's Oregon home, according to NBC16 KMTR News.
Lewis said,
She took some photographs at the time. She was kind of appalled by the whole situation, obviously, and called the police.
After the toddler came out of the bag, he reportedly was covered in bruises -- even on his genitals.
According to police, Robinson had been abusing him with kitchen utensils and clamped his genitals after he wet the bed. Reports say the clamp was not on the toddler when he emerged from the garbage bag.
It's been reported someone knew the abuse was taking place and contacted the boy's grandmother, who eventually fled to the scene.
After the grandmother called the police, authorities concluded Robinson was his abuser and she was taken to Lane County Jail.
Robinson currently faces charges of criminal mistreatment, assault and reckless endangering, with a trial set for March 9.
The young boy was examined after he was found inside the garbage bag, but reportedly will require no medical treatment.
He is currently in the care of his grandmother until his mother gets out of prison.
She's expected to be released in January 2018.