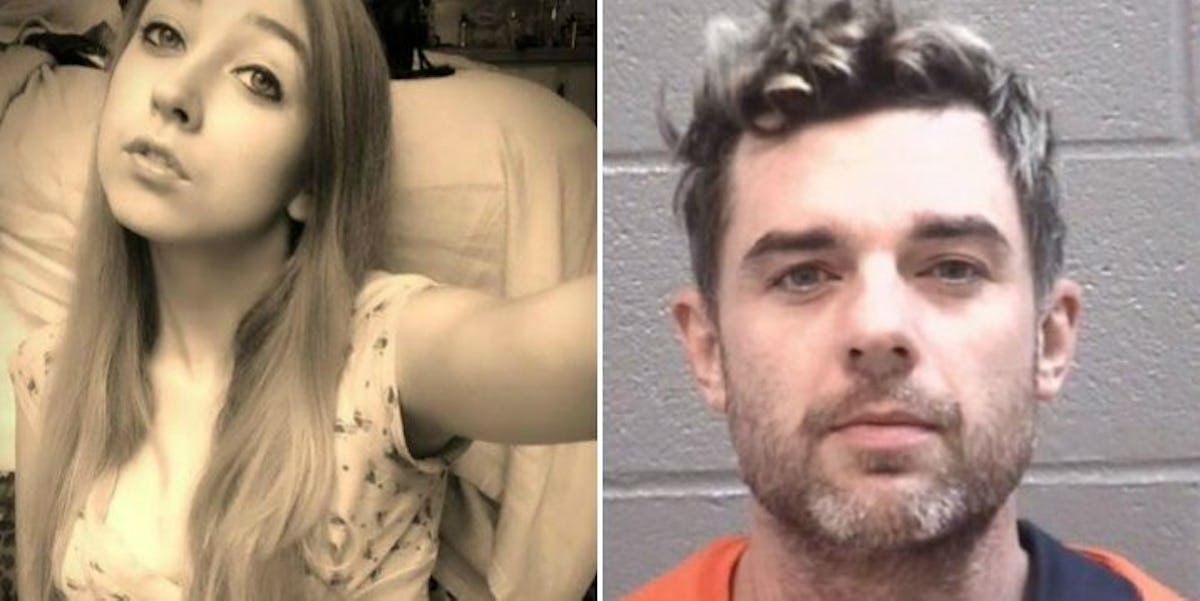 Teen Has Sex With Friend's Dad After He Seduces Her By Lying Naked On Couch
Facebook/Columbia County Sheriff's Office
Calah Waskow, a 15-year-old from Georgia, sparked a week-long manhunt when it was believed she was allegedly kidnapped by her friend's father.
Waskow and the 37-year-old man had been allegedly involved in a secret relationship when she ran away from home with him.
On December 4, Waskow went missing and an Amber Alert was sent out to find the teen -- a week later, she was found 200 miles away from home with her alleged kidnapper.
She and her mother Nora sat down with Dr. Phil to describe what led up to the moment their alleged relationship began and how she was eventually found.
Waskow told Dr. Phil about how her relationship with her friend's "cool" dad Jason Johnson started out as a friendship that turned flirtatious.
She said of their first encounter,
I was sitting on the couch and he started sitting with me and we laid down together.
She added they were allegedly both naked.
After the first time, the teen and the man 20 years her senior would allegedly meet up for sex "if not every day, every other day."
Almost every day, Waskow would meet Johnson behind the school, where he would pick her up and take her to his home.
Her parents Nora and Rick assumed their daughter was in class.
Eventually, she had missed so many days of school a subpoena was sent out for her to attend court.
The judge pressured her to identify the "Jason" she had been seeing during this time.
Nora told Dr. Phil,
He said, 'You're either gonna tell or you're gonna go to jail,' and then Calah told him whom it was. I just fell apart. I could not believe this grown man was messing with my daughter.
On December 5, 2016, her parents noticed Waskow wasn't in her bedroom and informed police who assumed she had been taken.
Police believed the 15-year-old was in "extreme danger," as Johnson was already wanted on child molestation charges.
Five days later, a man spotted Johnson's car and recognized it from an Amber Alert. He called 911 and trailed the couple from gas station to gas station until police arrived.
After Johnson was placed in custody, an officer called Nora and let her speak with her daughter. Nora said,
She said, 'Momma, I just want to come home,' She said she saw us on the news and she said she was okay. She said she was all right.
Jayson Wheatley, Waskow's older brother, said three or four women have messaged him on Facebook saying Johnson allegedly abused their children as well. He told ABC7,
Different relationships that he's had. He had molested their daughter. One lady in particular she went to the sheriff's office and made a report but unfortunately there wasn't enough evidence for them to have a case.
Citations: Girl, 15, who ran away with a friend's 'child-molester' dad, 37, sparking Amber Alert reveals how she stopped going to school and would meet him for sex almost every day (DailyMail.com)