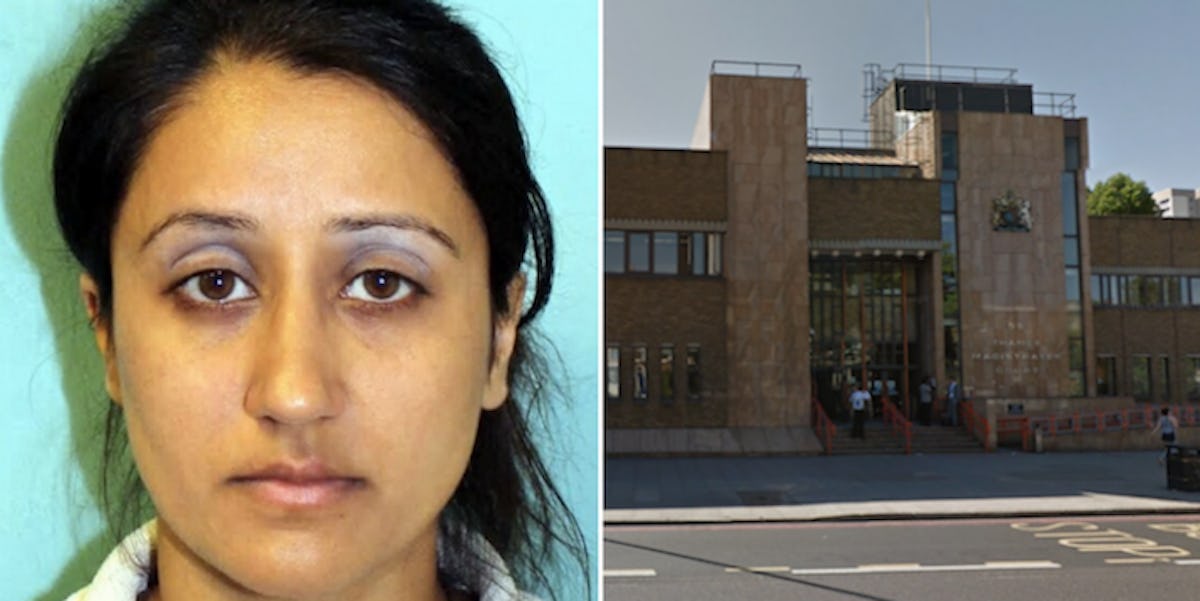 Teacher Poses As Teen To Frame Co-Worker Who 'Groped Her Breast' As Pedophile
Met Police/Google
A teacher pretended to be a teenage student so she could falsely accuse a co-worker of being a pedophile.
Police launched an investigation of the male teacher after accusations he groped a 14-year-old girl. It later emerged Sheena Boll, who worked with the accused teacher in London, posed as the student.
In March 2016, the 35-year-old mother of one called Childline, a British charity that runs a support phone line for children, claiming she was a vulnerable girl who had been sexually assaulted by the teacher.
She added he was taking a close personal interest in her, making her too afraid to go to school.
While police were looking into the claim, staff at the school praised the teacher for the "positive and effective manner he interacted with his students."
Boll admitted she had made the calls three months later when she was arrested, and it was reveal she had made numerous complaints to police about other employees of organizations.
In an impact statement read at Thames Magistrates' Court, the victim said,
I just didn't know what to do to convince people that I would never do anything like that to a child — the thought sickens and angers me. I felt like my reputation had been tarnished and I was really distressed and even depressed as a result. I care a lot about what people think of me and I love teaching and making a positive impact on young lives.
Boll, of Woodstock Road, Forest Gate, London, pleaded guilty to malicious communication. She was sentenced to 11 weeks in prison and suspended for two years.
Boll was also given an overnight curfew for a month, placed on supervision for a year, handed community service and ordered to pay costs and compensation to her victim.
After the hearing, detective constable Ben Land from London's Metropolitan Police described Boll's actions as a "calculated attempt to deceive" police.
He also described the male teacher as "hardworking, dedicated and caring."
Citations: Female teacher, 35, falsely accused a male colleague of being a paedophile by posing as a sexually abused 14-year-old pupil and calling Childline to say he'd groped the 'child's' breast (MailOnline)