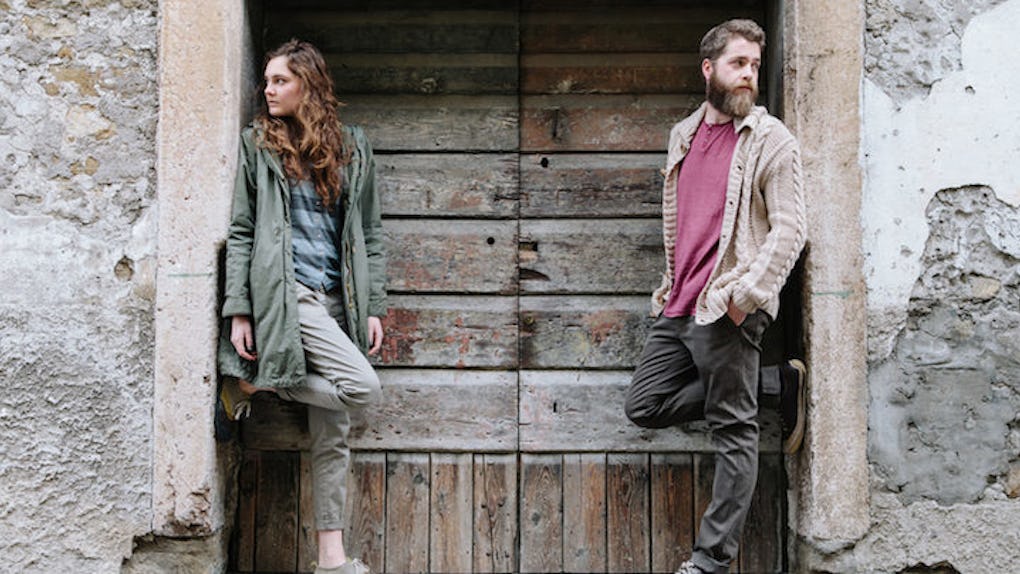 Alberto Bogo
This App Basically Puts All Your Old Memories With An Ex In One Place
Online dating has become a reality for many over the past decade.
We all know a friend or loved one who experienced success on sites like OkCupid or Match or made a connection on a hookup site such as Tinder (speaking of which, I am fully over you, Derek).
Now, users can enjoy the convenience, ease and immediate gratification of sites made for breaking up.
A new app called Shryne lets newly single men and women hold on to memories from past relationships and peruse them whenever he or she feels like taking a look back (honestly, Derek, I wouldn't be surprised if you already downloaded this because everyone knows you are still obsessed with me).
Of the app, developers said,
[It's] a safety deposit box for your digital memories.
The information is protected and easily compiled in one safe place (so now, you can cut down on the hours and hours you spend scrolling through my Facebook, Derek).
The app is free to download (lucky you, Derek, you cheap ass), and it merely asks you to connect your social media accounts, messaging apps and photos to the Shryne app (don't you DARE include that picture of me sleeping on Thanksgiving, Derek).
However, if Twitter is any indication of an app's overall reception, it seems like Shryne may not be as successful as the other dating apps out there.
If you need help not letting go, there's a new app called Shryne. It archives old relationships. Cause that's not unhealthy or anything. — Yahkeema Moffitt (@yahkeema) August 3, 2015
This company took everything that's awful about social media and relationships and put them into a handy app for you https://t.co/20YGOqCo4Z — Bhavna Patel (@Bhavnay) July 30, 2015
Called "Shryne." Not in the least bit creepy... https://t.co/cJl9lE0IdF — Bryna Godar (@bgodar) July 30, 2015
Perhaps some things are meant to be left in the past, especially memories of an ex (I am sorry I yelled at you at your nephew's christening, Derek, and I'm even more sorry I keep taking garbage from the dumpster outside of your apartment and throwing it at your bedroom window from the street).
If you dare, you can download Shryne from the iPhone App Store.
Citations: Enshrining Your Exes Theres Now an App for That Creeps (Complex)