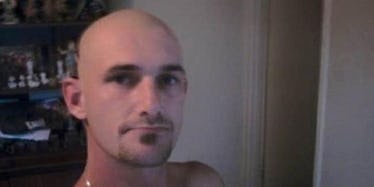 Man Accused Of Smoking Pot, Having Sex With GF After Murdering Her Daughter
Facebook
Another day, another story that makes you lose all hope for humanity.
An Australian man is being accused of killing his girlfriend's daughter by bashing her to death, according to reports.
John Clifford Torney, 32, is pleading not guilty to murdering Peta-Ann Francis' 2-year-old daughter Nikki Francis-Coslovic.
Prosecutor Gavin Silbert told the Supreme Court trial,
She was bashed to death.
The murder reportedly happened back in August of 2015 at Francis' home in Mildura, a small city in north-west Victoria.
Despite the fact that the prosecution alleges that Torney was indeed behind the alleged murder of the 2-year-old, Torney tells police that Peta-Ann Francis was the culprit.
Torney told police Francis killed her daughter after failing to cope with the "demands of motherhood," according to DailyMail.com.
Torney's defense lawyers insisted that Francis had told "big, bad lies" regarding the alleged murder of her daughter.
The prosecution claims both Francis and Torney had smoked marijuana prior to engaging in sexual intercourse either immediately before or after the murder of 2-year-old Nikki Francis-Coslovic.
Sickening.
Both Torney and Francis continue to point the finger at each other. On August 25, Francis reported her daughter missing to authorities after realizing that she had been removed from her bed.
According to CCTV footage obtained after the murder, 2-year-old Nikki had been home with John Torney on the morning of August 25, 2015 while her mom was out running errands.
At some point within four hours of Francis being away from the property, the prosecution alleges Torney murdered her daughter. When Francis returned home, the pair reportedly smoke marijuana and had sex before Francis realized her daughter was missing.
Nikki's body was eventually found hidden in the roof of her home by law enforcement who discovered fingerprints near an opening leading to the roof area.
The examination led by authorities found that Nikki had died between the hours of 11 am and 2:30 pm on August 25.
Prosecutor Gavin Silbert stated,
A pathologist will tell you that, based on the horrific injuries sustained, she could have been alive for up to an hour after the bashing before she died.
Despite findings that point to Torney as the culprit of such a gruesome and heartless alleged murder, Torney maintains his innocence and continues to point the responsibility for Nikki's death to Peta-Ann Francis.
Torney claims Francis approached outside of the toddler's bedroom, telling him,
I've gone too far with Nikki, she's not breathing.
A lawyer, Julie Condon, representing John Clifford Torney claims Francis informed Torney about the death of her daughter and had asked him to hide Nikki's body.
Condon also stated that Francis told Torney to go along with a missing person story she allegedly concocted, adding,
She's a woman who has spun so many lies, not little lies but big, bad ones.
While this story is quite disturbing all around, it's important to remember that the trial is ongoing and that all parties are innocent until proven guilty.
Citations: Man denies 'bashing his de facto wife's two-year-old daughter' - and claims her mother 'murdered her before hiding the body in the roof' (Daily Mail)