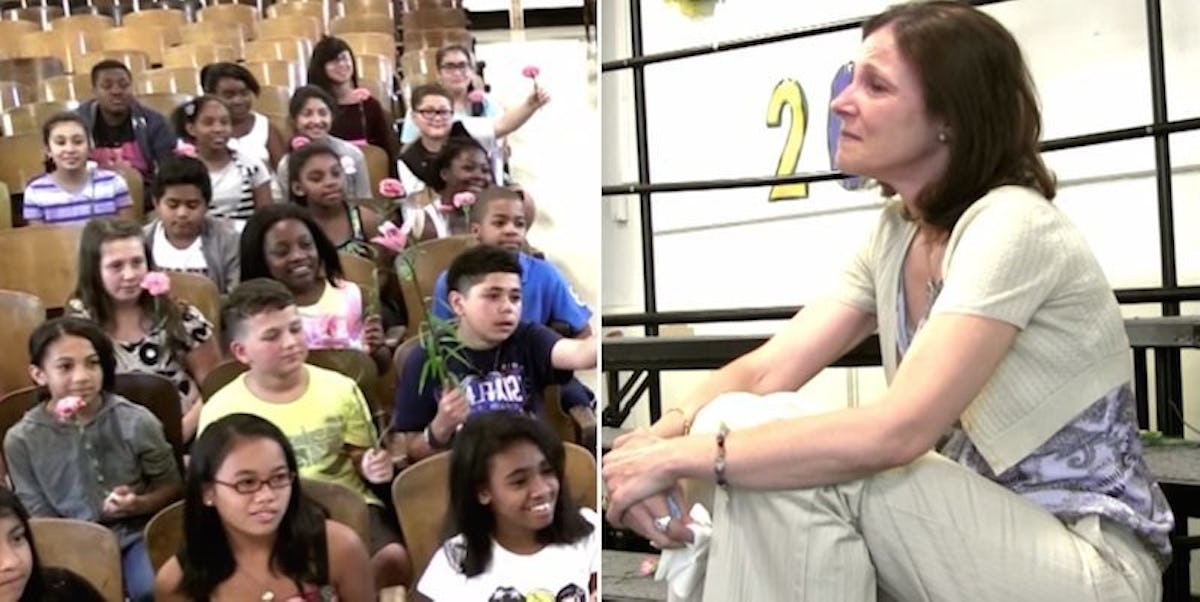 School Chorus Performed A Moving Song For Teacher With Breast Cancer (Video)
Adriana Lopez, a teacher at PS22 in Staten Island, was recently diagnosed with breast cancer.
To show their beloved teacher she has their full support, members of the school's chorus performed Martina McBride's song about cancer survival, "I'm Gonna Love You Through It."
Obviously, Lopez cried throughout the entire song, and after, she told the students,
I want to thank you for this special moment. It was wonderful. And, it's not easy. It's not easy, but I will get through it because I have wonderful friends at this school.
In addition to this beautiful tribute, the PS22 Chorus previously dedicated a song to the victims of the Sandy Hook Elementary School shooting.
Citations: Teacher with breast cancer (Mashable)