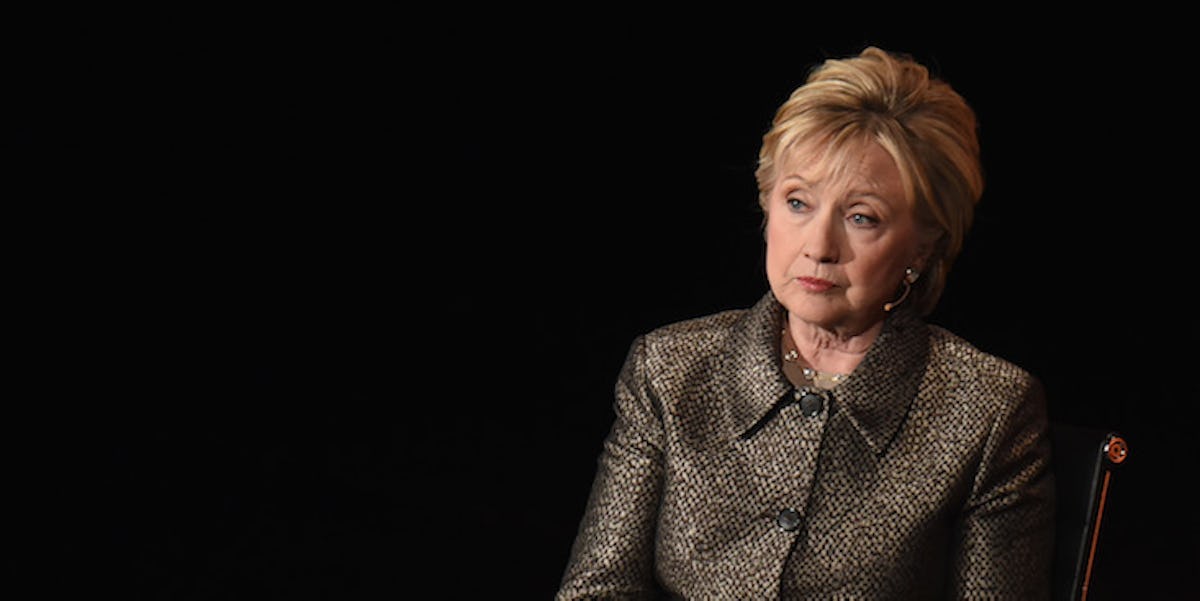 Tomi Lahren Pretty Much Admitted Why Fox News Talks About Hillary's Emails So Much
Michael Loccisano/Getty Images
Hours after her new contract was announced, Tomi Lahren's first day on Fox News as a contributor featured commentary on one of the most talked about subjects for the network: Hillary Clinton's emails. After she was done, it was clear which part of the 25-year-old's appearance stuck out the most. In explaining why she persists in discussing Clinton's emails, despite those same emails having already been investigated by the federal government, Lahren said,
How about we make a deal? How about when the mainstream media stops covering Russia day in and day out, maybe we can drop the Hillary email scandal. But until then, I think I'm going to stay on it.
The bargain Lahren proposed -- sarcastic or not -- appeared to confirm one of the worst suspicions about Fox News' opinion show hosts and guests: that they only scrutinize Clinton as a means to shift attention away from, or retaliate to, other media organizations' reporting about President Donald Trump and potential ties between his campaign and Russia.
In other words, Lahren suggested that analysis about Clinton is more about payback than genuine interest in covering a subject of importance.
A video of her Wednesday night appearance can be seen below:
The perception that Fox News' strategy has revolved around deflecting negative attention away from the president -- while choosing to focus instead on an already investigated politician who's no longer in the spotlight -- has been somewhat of a trending topic during Trump's presidency, particularly when unflattering news about Trump breaks.
One example? After the New York Times reported that Donald Trump Jr. had met with a Russian lawyer after being promised compromising information about Clinton, Fox News' Sean Hannity brought focus to a subject he said was "actual" collusion: a supposed effort by Ukraine to help Hillary Clinton.
Lahren's commentary on Clinton's emails, just as more unflattering Trump-Russia news broke this week, was simply par for the course.
In other words, she'll have no problem fitting in at Fox.