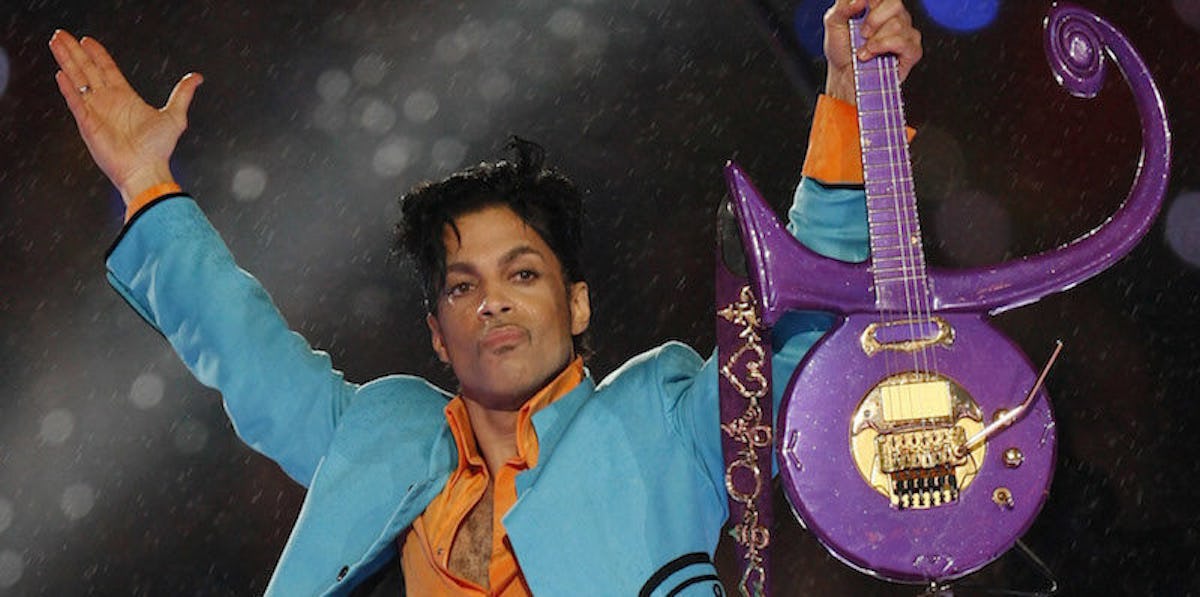 President Obama Wrote An Extremely Touching Tribute To Prince
REUTERS/Shaun Best
When icons like Prince die, everyone feels it, even presidents.
On Thursday afternoon, in the hours after it was announced Prince died, President Obama wrote a touching tribute to the dynamic musician.
The president said,
Today, the world lost a creative icon. Michelle and I join millions of fans from around the world in mourning the sudden death of Prince. Few artists have influenced the sound and trajectory of popular music more distinctly, or touched quite so many people with their talent. As one of the most gifted and prolific musicians of our time, Prince did it all. Funk. R&B. Rock and roll. He was a virtuoso instrumentalist, a brilliant bandleader, and an electrifying performer.
When the leader of the free world takes time out of his busy schedule to talk about the death of a celebrity, you know he or she was an individual who had an immense impact on society.
Prince's influence on music and culture was immeasurable. He will be sorely missed.
Read President Obama's full statement on Prince's passing below.