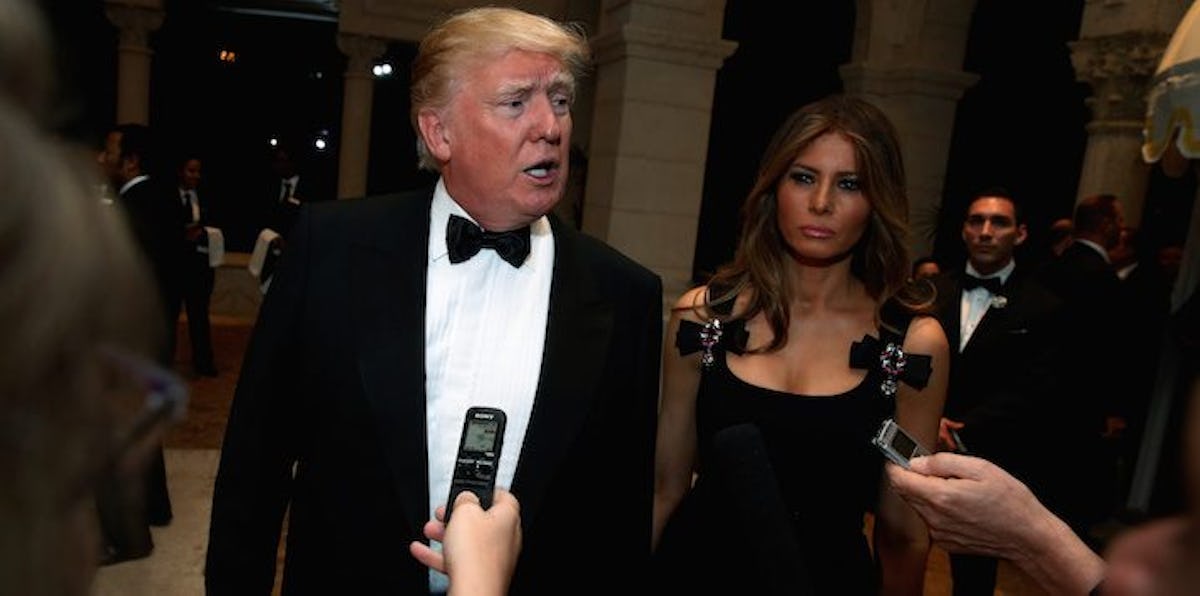 People Are Upset At What Trump's Doing While On Vacation 2 Weeks Into Term
REUTERS
President Donald Trump is heading to his Mar-a-Lago resort in Florida this weekend, and he'll be attending a charity ball for the American Red Cross.
Due to the fact the American Red Cross is meant to help people in need, and Trump recently issued a travel ban for refugees, a lot of people aren't too happy about this.
Trump's executive order, which bans refugees for 120 days and Syrian refugees indefinitely, also severely restricts immigration of people from seven predominately Muslim countries.
This controversial travel ban has been protested across the United States and around the world — and led to Trump's first loss in court as president.
If he was hoping to get some peace and quiet this weekend, he'll probably be very disappointed.
Demonstrators are reportedly planning to march to Mar-a-Lago and disrupt the charity ball, according to AP.
Red Cross spokeswoman Elizabeth Penniman says the organization does its best to remain politically neutral and has no position on Trump's executive order.
Stephen Milo, a Miami resident who reportedly organized the protest, told AP,
The Red Cross does good things, but there's some irony in having the fundraiser there, and I do want to shed light on that. Wait a minute — you're talking about alleviating human suffering and you're having this event here?
He has a point.
Trump's executive order negatively impacts some of the world's most vulnerable people amid the worst refugee crisis of our era.
There are currently 21.3 million refugees worldwide, and approximately 4.8 million are Syrian.
Despite the fact the US has let in around 800,000 refugees since 9/11, and less than 20 have been arrested or detained over terrorism-related charges, Trump views them as a threat.
According to research, nationals from the seven countries on Trump's travel ban list have killed zero people in the US between 1975 and 2015. That's right — zero.
In other words, Trump's travel ban is arguably extremely unnecessary and exceptionally inhumane, which is precisely why it's angered people around the world.
Meanwhile, Trump, who often criticized President Obama for going on vacation (or playing golf), is heading toward the lap of luxury and away from the White House just two weeks after becoming president.
Citations: Red Cross gala at Trump resort highlights refugee policy (AP), Politicians decry refugee program after 2 Iraqi-born men arrested on terrorism charges (U.S. News & World Report)