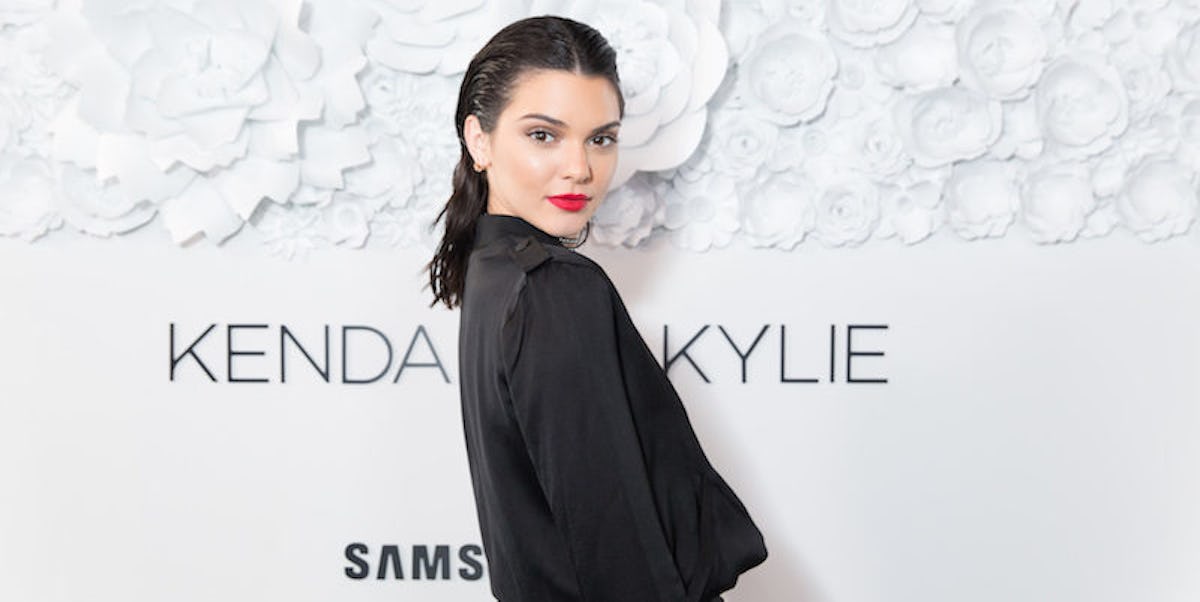 Kendall Jenner Picked An Outfit For Hillary Clinton And It Shows Serious Skin
REX/Shutterstock
One could argue Kendall Jenner is the most unknown of the Kardashian-Jenner clan.
While the other members of the dynasty are open about their lives, romantic entanglements and feelings, Jenner is a little more closed off.
But we do know a few things for sure about her.
For one, she likes clothes. For another, she likes Hillary Clinton.
Jenner announced her support for Clinton earlier during this presidential election. She tweeted a photo of herself wearing a Clinton shirt along with #ImWithHer.
So, at a New York Fashion Week party on Wednesday night, Cosmopolitan asked her about her two defined interests.
The party was for her and Kylie's new pop-up shop in the Meatpacking District. Cosmo asked Kendall what outfit from the collection she would like to see Clinton wearing.
Jenner responded,
Oh my god! I don't know… this!
Cosmo clarified she was talking about her own black outfit. Jenner pointed out it was "actually a jumpsuit."
Jenner explained she doesn't think Clinton has worn a jumpsuit before, but she said,
It would be cool on her.
For reference, this was what Jenner, a 20-year-old model, was wearing:
This jumpsuit would be a departure from Clinton's typical campaign style, which includes pantsuits, but not jumpsuits. Clinton actually calls herself a "pantsuit aficionado" in her Twitter bio.
It would also be a departure for Clinton because it features, um, a bare midriff. I'm not entirely certain the 68-year-old politician will be stepping out in Jenner's outfit anytime soon.
Jenner may not be serving as a fashion consultant on the Clinton campaign, but she is doing her part to encourage everyone to vote.
She has made various appearances for Rock The Vote, reminding young people why it's so important to register to vote.
The election is just two months away. Listen to Jenner, and make sure you're registered and ready to go!
Citations: Cosmopolitan