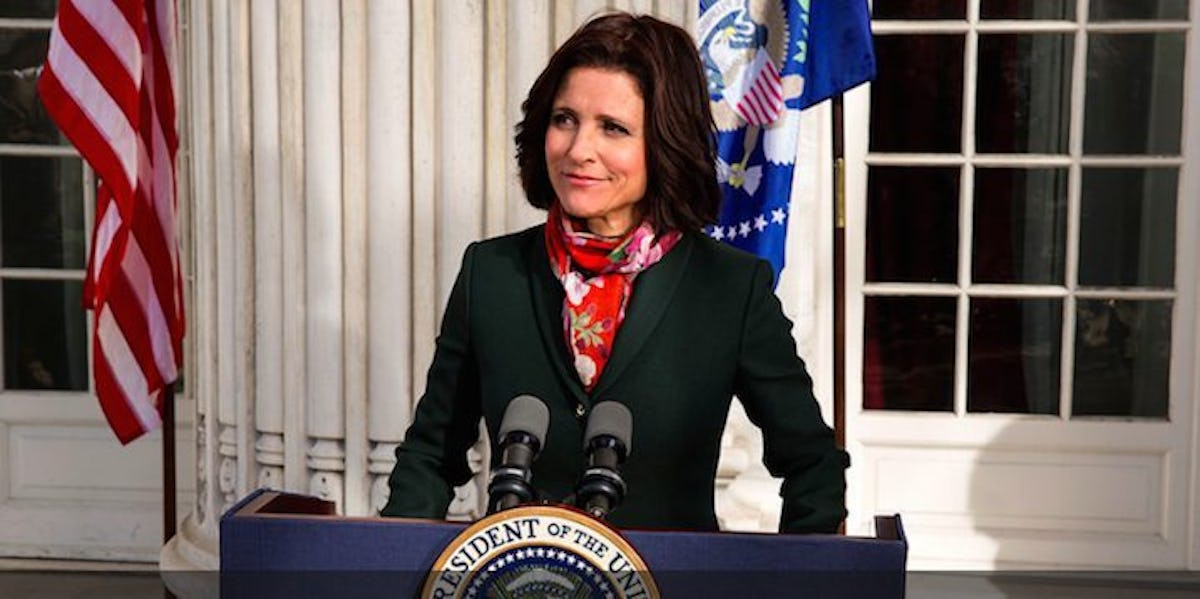 Julia Louis-Dreyfus Responds To 'Top Democrats' Asking Her To Run For Office
REUTERS
Julia Louis-Dreyfus was apparently asked by "top Democrats" to run for political office in the real world after doing a horrible job of it in the television world.
Louis-Dreyfus plays Selina Meyer on "Veep," a show focusing on an aspiring vice president who rises to the presidency when her running mate steps down.
She has a horrifically useless time in the office, marked by a miserable presidential campaign for reelection.
Last we saw her — spoiler alert — she was despondently leaving the White House, having lost the election in an astounding turn of events.
Even so, top Democrats have asked the actress to run for office, according to The Washington Post, because apparently, top Democrats are still struggling to understand how real-world politics work.
Louis-Dreyfus' response?
"Not in a million years."
Now, "Veep" is a wonderful show, especially if you need some catharsis from the real world of insane elections, phony politicians and the ridiculousness of everything that's happened over the past year-and-a-half.
Many insiders in Washington say this show — not "House of Cards" or whatever else — is actually the best representation of the real DC, which is both hilarious and quite a bit disturbing because everybody on the show is a self-serving idiot.
But that doesn't mean Louis-Dreyfus should be our next president. Sorry, Julia.
"Veep" is coming back for its sixth, and possibly most stressful, season this month.
It's stressful because the current real-world administration of Donald Trump is so ridiculous it's hard to find a way to once again gain hold of the "satire" part of the show.
Timothy Simons, who plays Jonah on the show, told The Washington Post,
We have a show about politicians getting caught up in their own gaffes, and now we live in a world where there is no gaffe big enough.
So, yes, the real world is officially making it difficult for comedy shows to be comedy, because every screwup is just far too real.
Citations: Top Democrats asked Julia Louis-Dreyfus to run for office: report (The Hill), What happens to political satire when the real world goes mad? 'Veep' is about to find out. (The Washington Post)