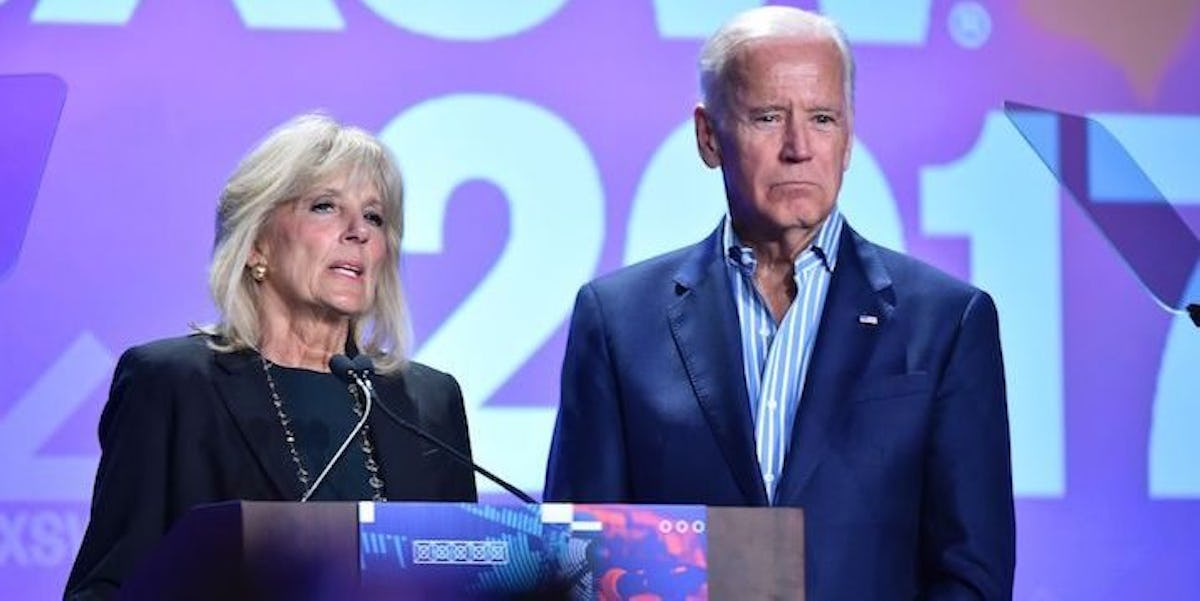 Joe Biden's Releasing Book On His Son's Death And It Sounds Heartbreaking
REX/Shutterstock
Joe Biden and his wife, Jill, are set to release a series of books about the former vice president's life.
As part of their deal with Flatiron Books, Barack Obama's VP will write two books and his wife, the former second lady, will write one.
Joe's first book is set to be a fascinating and heartbreaking read.
That's because it will be about 2015 -- the year his son Beau passed away from brain cancer at age 46.
Based on how the former VP has spoken about his late son in the past, it's sure to be a tearjerker.
Last year, Biden told Good Morning America,
No one should ever seek the presidency unless they're able to devote their whole heart and soul and passion into just doing that. Beau was my soul. I just wasn't ready to be able to do that. My one regret is my Beau's not here. I don't have any other regrets.
As well as touching on the death of his son, the book will also detail his decision not to run for president, as well as other experiences from that year.
It's not yet known what the focus of the other two books will be.
In a statement, Bob Miller, the president and publisher of Flatiron Books, said,
We're so deeply honored to be the publisher of these books by Vice President and Dr Biden. The Vice President's book promises to give us all a deeper understanding of recent political history, but it will clearly also be a book about the values that have given the Vice President strength in both good times and bad.
Miller did not disclose when the books will be released.
The cost of the book deal is unknown, but Barack and Michelle Obama's deal with Penguin Random House was for more than $60 million.
Citations: Joe Biden Signs Book Deal (Politico)