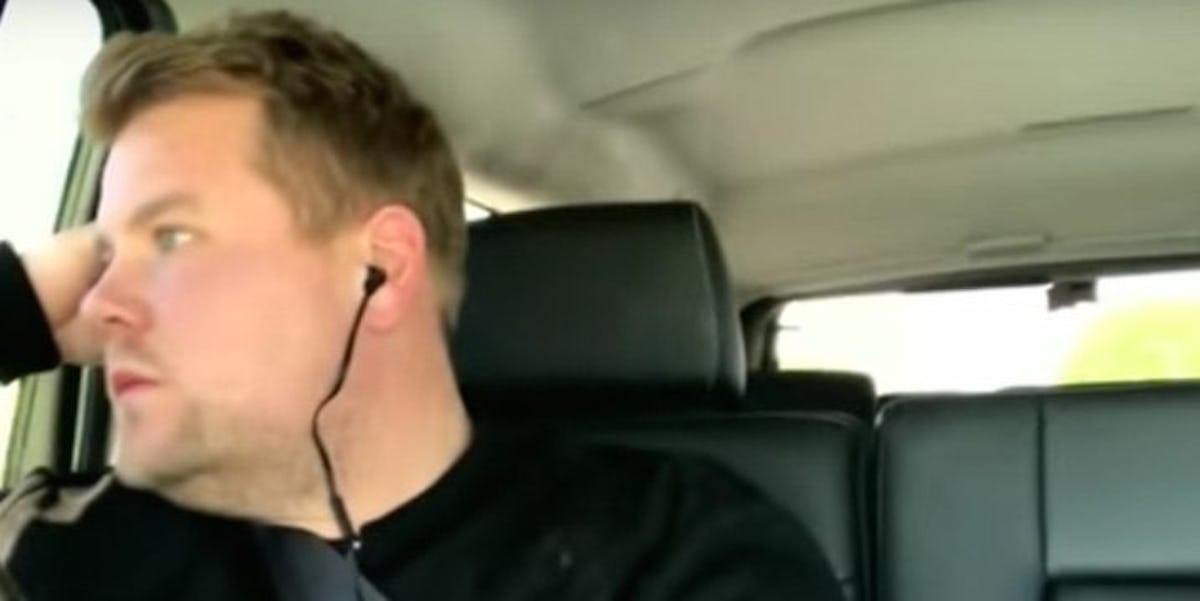 James Corden's Powerful Video On Being An Immigrant In US Will Give You Chills
YouTube
When most people think of James Corden, they likely envision him sitting next to a celebrity while belting out pop songs in "Carpool Karaoke."
But Corden just dropped his typically cheerful and comical demeanor to make a powerful statement about President Donald Trump's travel ban for refugees and people from seven predominately Muslim countries.
On Monday night, Corden made it abundantly clear he is against Trump's Muslim ban in a cold open for "The Late Late Show."
Corden filmed himself while traveling via LAX, highlighting how easy it is for a white person -- especially a white male -- to get from one place to the next.
In the video, Corden casually pulls up to the airport, gets through security without any problems, orders himself a grilled cheese and boards the plane without any problems.
Sadly, this is often not the case for people of color when they travel, especially if they're heading to the US after Trump's travel ban, which is already impacting people.
The video ends with this strong political statement,
Today, James flew out of Los Angeles. So all of our shows this week have been pre-taped. Freedom of movement should be this easy for all legal immigrants. Not just the white and Christian ones.
Corden makes a very valid point.
As a society, we have to make an effort to move beyond policy that is driven by fear.
Only 16 percent of the American public report knowing a lot about the religious beliefs and practices of Muslims. Meanwhile, roughly 80 percent say they know little or nothing at all about Islam, according to a recent study from the Public Religion Research Institute.
What's more, over six out of ten Americans say they rarely or never have a conversation with a Muslim.
Yet at the same time, around half of the public (47 percent) believe the values of Islam are not compatible with the American "way of life."
Perhaps they wouldn't feel this way if they actually attempted to speak with one of the 3.3 million Muslims who reside in the United States.
People fear what they don't understand.
If we don't make more of an effort to reach out and learn from one another, discrimination will persist.