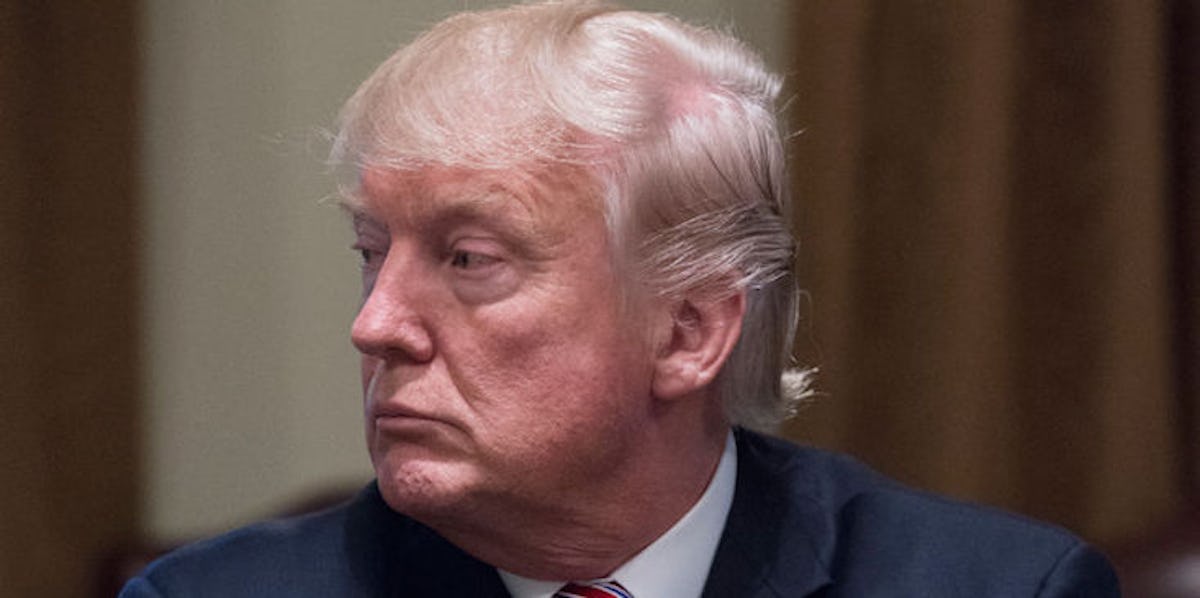 Here's When Trump's Ban On Transgender People In The Military Will Go Into Effect
Molly Riley-Pool/Getty Images
As with all major announcements, Donald Trump took to Twitter to unveil a military plan banning transgender citizens from serving "in any capacity." He released three statements early morning on July 26, citing "tremendous medical costs" and "disruption" as the reason for the  decision.  Though it's unclear as to when this trans military ban will go into effect, the plan is already a huge step back.
The full Twitter statement reads,
After consultation with my Generals and military experts, please be advised that the United States Government will not accept or allow… ….Transgender individuals to serve in any capacity in the U.S. Military. Our military must be focused on decisive and overwhelming….. ….victory and cannot be burdened with the tremendous medical costs and disruption that transgender in the military would entail. Thank you
Transgender people who are already active in the military will be able to keep serving, according to the New York Post, but new members will not admitted. However, other reports claim that it is unclear how this will affect the openly trans soldiers who are already serving, according to Business Insider. There are allegedly up to 10,700 transgender people serving in the military, Business Insider further reports.
Though it is unclear what led to the decision, Trump's latest plan will reverse the work of President Obama's administration, which said transgender people could openly serve in the military, the New York Times reports. President Obama's defense secretary, Ashton B. Carter, appointed the first openly gay Army secretary and permitted women to be in combat roles.
Since the president announced what could be "a major shift in military policy," according to The Hill, on Twitter, that's where citizens aired their grievances.
The LGBTQ+ community recently celebrated the fact that an amendment to the annual defense policy, which would have banned Pentagon funding to go toward transition-related medical care, was defeated, according to The Hill.