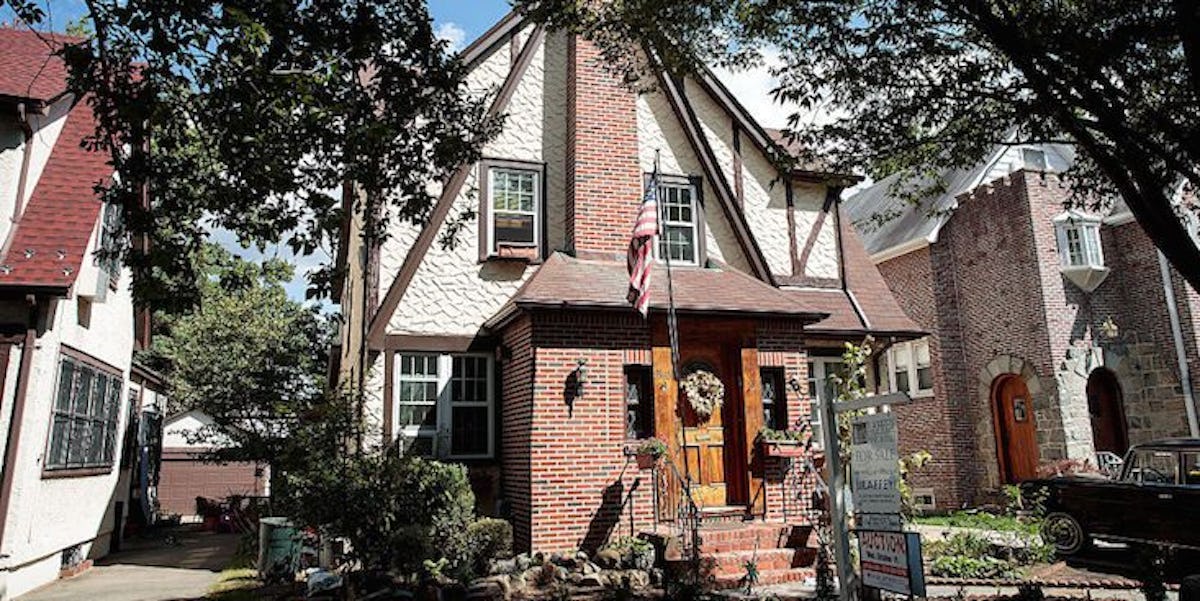 You Can Airbnb The Room Where Trump Was "Likely Conceived" So That's A Thing
Drew Angerer/Getty Images
There are plenty of interesting places you can find on Airbnb, and now there's a listing that's definitely unique. President Donald Trump's childhood home is available on Airbnb for you to live out all your fantasies, I guess? The house is in Queens, New York, and it sleeps up to 16 guests, so you can really have a party.
This is the home that Trump lived in from his birth until he was 4 years old, so while it's definitely an important place for the president, it may not contain the most memories. The house was built by Fred C. Trump, Donald's father, in 1940, and it's Tudor-style.
Trump's childhood home was actually sold in March to a buyer who was mysterious at the time. It was sold for a massive $2.14 million, which is more than double the average price of nearby houses. After the election, a real estate investor bought it for $1.4 million before flipping it to the mystery seller.
Now, clearly, the newest home user is working on making even more money out of Trump's home. Isn't that just lovely? Surely Trump, with all his real estate background, understands the art of these deals.
The house is listed on Airbnb as "PRESIDENT TRUMP'S CHILDHOOD HOME - SLEEPS 20." There are five bedrooms, 3.5 bathrooms, and 17 beds. It costs $725 per night, so think carefully before reserving your dates.
The listing says "not much has been changed since the Trumps lived here, the kitchen is original and the opulent furnishings represent the style and affluence in which the Trumps would have lived." The listing also notes,
There is a giant cut out of Donald in the Living Room, he is a great companion for watching Fox News late into the night...
But that's really not the weirdest feature of the home. If you flip through the pictures of the home on Airbnb, you see a whole bunch of Trump paintings and framed quotes and things, which, fair.
And then, there's a framed sign in a room that reads,
In this bedroom, President Donald J. Trump was likely conceived, by his parents, Fred and Mary Trump. The world has never been the same.
YEAH, I KNOW. I'M SO SORRY FOR MAKING YOU READ AND THINK ABOUT THAT.
But, uh, it's available, if you're in the market for an interesting Airbnb experience.